The 2022 FIFA World Cup is set to kick off in Qatar this November. As fans from all around the world anticipate the tournament's arrival, adidas has unveiled both the home and away Federation kits for the national teams of Argentina, Germany, Japan, Mexico, and Spain.
Each kit pays homage to its respective country and features cultural inspirations such as the ancient civilizations in Mexico and Japan's origami crow. Collection highlights include Mexico's away kit emblazoned with Mixtec art as well as Argentina's away jersey boasting vibrant purple hues to represent gender equality.
Each kit is made from 100% recycled polyester and contains 50% Parley Ocean Plastic. Additionally, each jersey features HEAT.RDY technology to help regulate the players' body temperature when on the pitch.
"When we design national team kits for tournaments as big as the FIFA World Cup, we always keep in mind that these designs will become a part of legendary footballing history," says Jürgen Rank, Senior Design Director of adidas Football. "For us it's crucial first and foremost to create kits that equip the world's greatest footballing athletes with performance-led apparel that helps them unlock their highest level of play, while at the same time always featuring unique and unforgettably iconic designs that are bold, eye-catching and create a true sense of excitement amongst fans all across the globe."
All of the kits are available for purchase via adidas.com until September 12th.
Argentina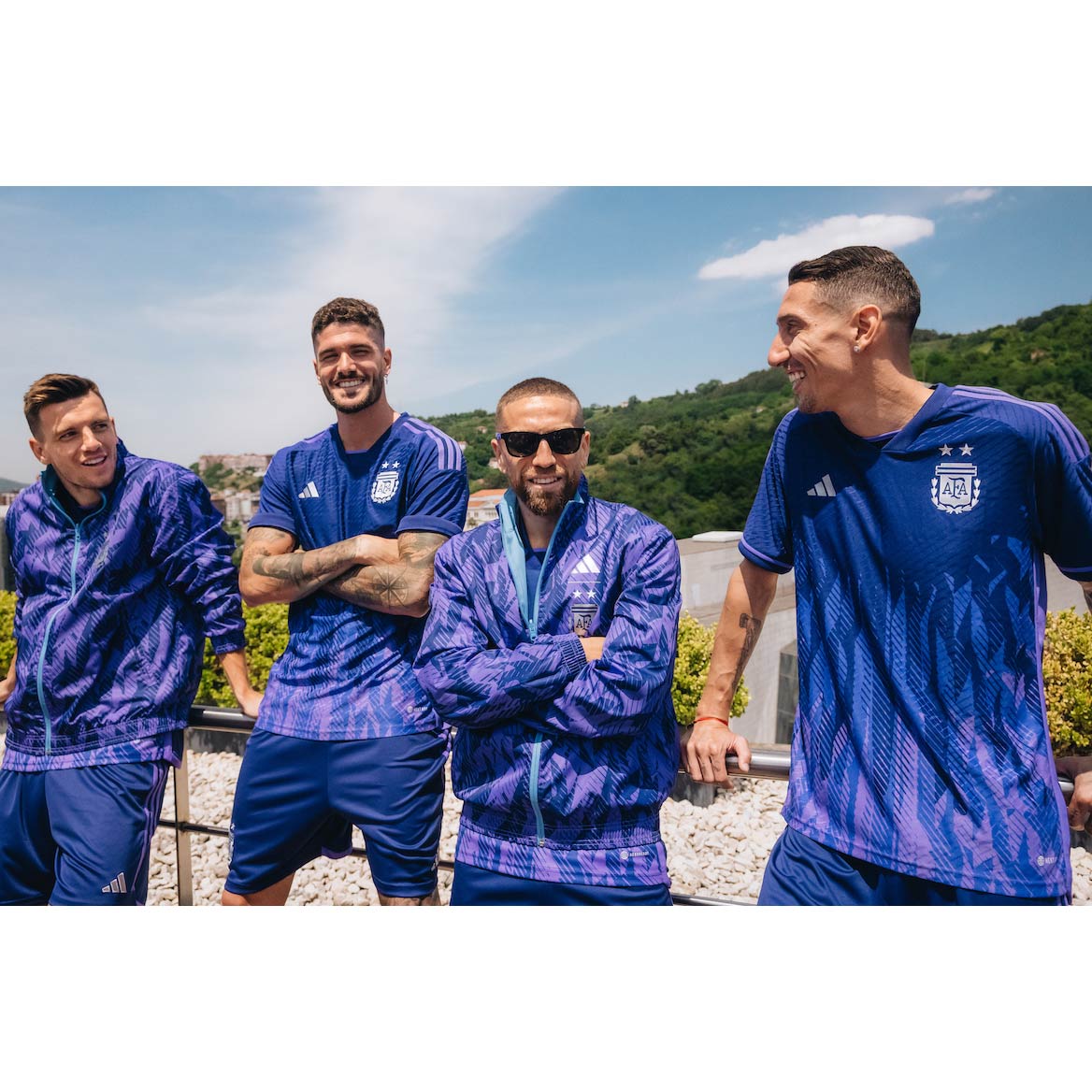 Germany
Japan
Mexico
Spain