adidas has long been known for its relevance as a heritage brand that recognizes progress through intention. In October, they set the wheels in motion of a brilliant campaign alongside some of the leading retailers in the sneaker industry. Overcoming the hype surrounding sneakers, the Three Stripes bring things back to the ground for the benefit of the community.
Bringing back the adidas Forum to promote this movement is intelligent juxtaposition for this model on the German giant's part. The Forum, which originally released in 1984, was known for being a status symbol at the time. Due to its $100 price tag (much higher than the norm in the 80's) and the fact the shoe arrived in low and high-top editions, it was mostly seen on the feet of celebrities. There have been countless Forum drops in the years since, including a recent collaboration with Beyoncé's IVY PARK line. Pivoting from the stigma that it is only for the financially elite, adidas puts a well-considered shade of humility on this silhouette.
This drop sees adidas collaborate with a host of recognizable retailers on a series of low-top pairs that are store exclusive. Joining the likes of FootPatrol in this drop are stores such as APB, Sneaker Politics, Offspring, The Social Status and BSTN. Each store added their own twist to their pairs imprinting their logo on the lateral side, making pairs more unique. They are constructed from leather and suede featuring a strap across the ankle (shout out Jaques Chassaing), with rubber soles. Every pair is numbered, adding allure to the shoes & showing the impact that individuals can have when coming together.
While there is definitely attention on the shoes the main focus of this campaign is much larger & important. This year has seen unprecedented turmoil the world over, from the COVID-19 pandemic to cries for systemic justice and equality. Now adidas takes its' place leading the sneaker industry to play its part in helping overcome this trying period. The idea is quite simple – help the community that is hurting and make your difference.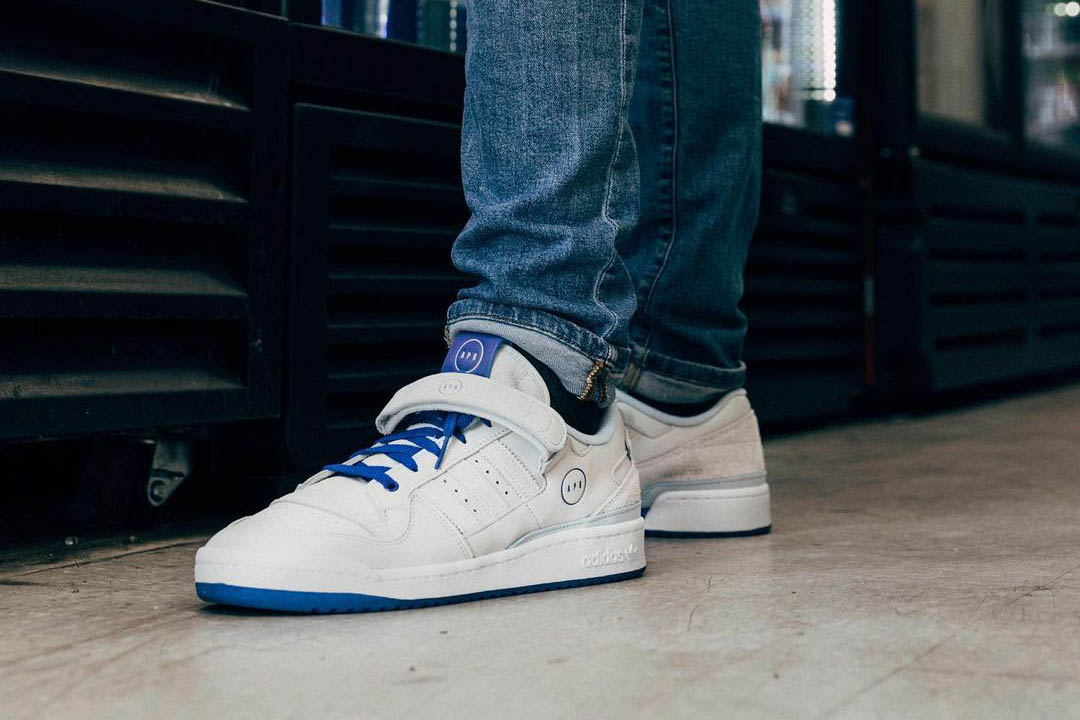 The sneaker industry is known for opulence in abundance, with shoes regularly retailing for over $100 now and resell prices skyrocketing. Many would argue that in recent years that a large part of sneakers revolves around owning limited pairs that will leave others jealous. What that boils down to is people wanting to feel part of a special community, and that's adidas' opportunity to inspire.
This year there has been a major push for people to support their local communities from small businesses to those in need as a result of the pandemic. The stores involved in this campaign by adidas focused on helping to support the communities that they reside in. There have been more instances of charity raffles than ever seen before, and this release falls in a similar category. A plus for stores was that this one involved people putting leg work in to throw their hat in the ring. Stores required participants to bring in donations for respective local communities with some requesting meals and others requesting clothing. What resulted was people bringing in goods in abundance in efforts to help support their community.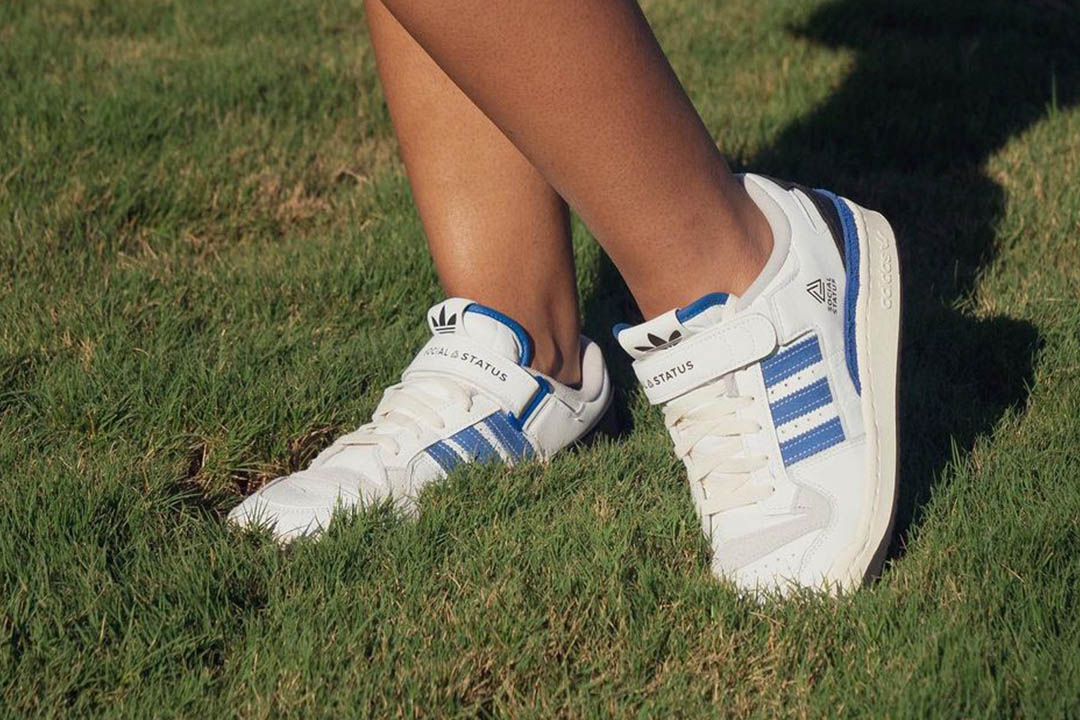 While the foil numbering on each pair helps to make them uniquely special there is a bigger calling for fans to remember this event. Though each store has put their imprint on their collaboration, they have more in common than the Forum silhouette. The shoe is purely the initiation of this movement, serving as a reminder that each of us have the power to affect larger change every step. In line with adidas' wishes, this is a meaningful start for many in making their mark on their respective communities. Playing a role in a bigger community is something that many aspire to do and its refreshingly inspiring to see adidas leading the industry in this space.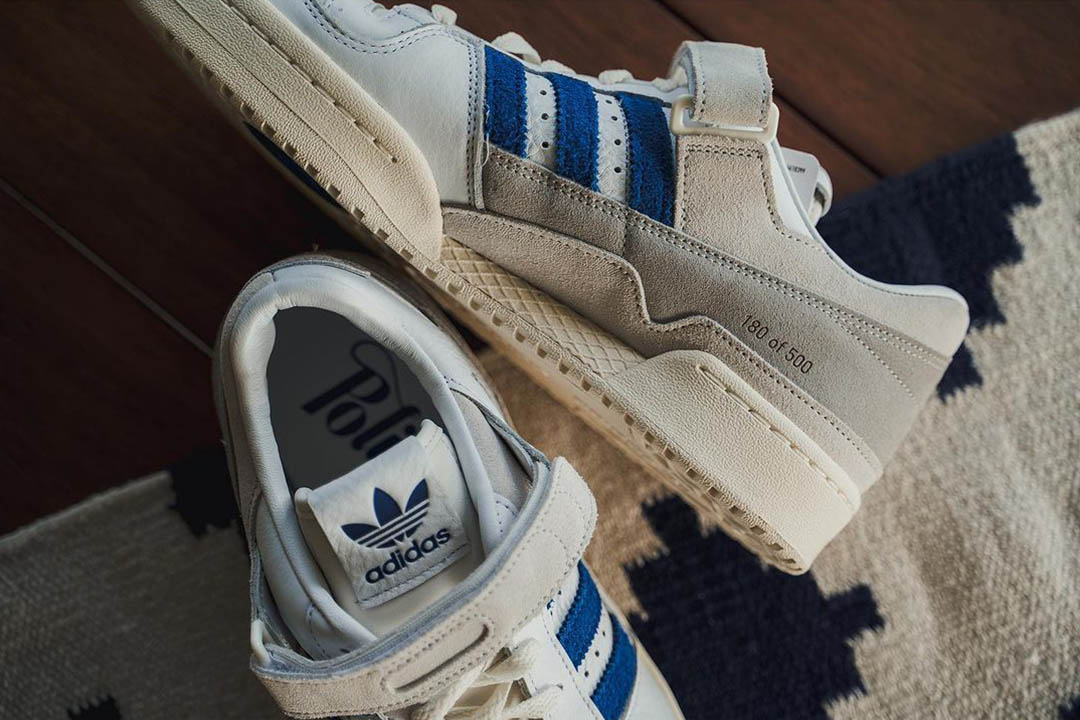 Vic Lloyd is another who understands the meaning of community as he showed in his recent collaboration with adidas' Forum (even though it isn't part of this F&F collaboration). Featured on his collab are a series of colored straps that represent the inspiration that he found in Chicago. The standard Tan strap can be swapped out for Orange or Yellow straps signifying the safety vests of workers, or even a Blue one reminiscent of the Chicago dump trucks Lloyd would see around the city. The community of hard workers standing out to Lloyd as he designed the pair, "Chicago Works Harder" embroidered on pairs.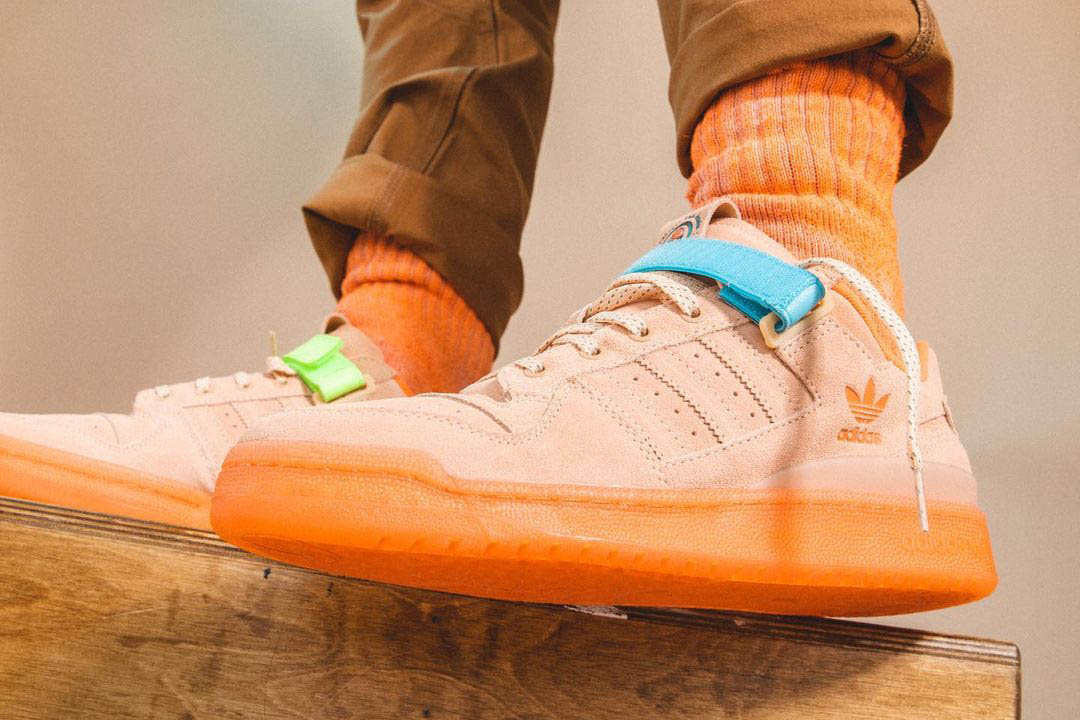 Ironically enough, the way that shops have responded to this drop shows how the process is now easy to repeat. Though of course a major impetus for people to participate are the free pairs, community is this campaign's driving factor. In a year where so much has been put on hold and disrupted this rejuvenation of an age-old idea resonates. Using the platforms that so many already pay attention to is a prodigious way of bringing local communities together.
All considered, it's clear to see how adidas is pushing to be a leader in societal change moving through the closing stages of this year and into 2021. With more collaborations planned with retailers to continue this F&F Forum series, keep your eyes peeled to your local stores and start getting involved with your community if you aren't already. We've heard murmurs of more pairs coming to stores across the world in both low-top & mid-top editions, so keep it locked in with Nice Kicks and we'll be sure you're in the know.
Special thanks to Sebastian Tenbergen for inspiration with this piece.