Back in 2015, as most Air Jordan 1 purists know intimately, Jordan Brand released one of the best non-OG colorways to date — the "Shattered Backboard" edition. Creatively driven by an exhibition game Nike hosted in Italy in 1985, Jordan shattered a backboard á la Chuck Connors, Darryl Dawkins, Shaquille O'Neal, Chris Morris and others. The moment, of course, became famous, with only grainy video evidence of the leaning right-handed dunk.
Colored in orange, black and white, Jordan Brand's use of these hues gave the shoe an OG feel even if they technically weren't. He'd wore those shades in 1985 — the year the shoe first released — so a certain level of authenticity arrived with the shoe 30 years later. Now, as it would seem, Jordan Brand may introduce the Air Jordan 1 Low Flyknit through a SBB colorway.
Blending heritage with innovation as they've done exceptionally well in the past, a clever juxtaposition of classic design and timely innovation made the Flyknit 1s a success for Jordan Brand last summer. With upcoming releases like this one, staying power is all but expected.
No release details for the Air Jordan 1 Low Flyknit "Shattered Backboard" have been announced.
Update 7/18: US11 has revealed official images of the forthcoming Air Jordan 1 Low Flyknit "Shattered Backboard" edition. Release details remain unknown.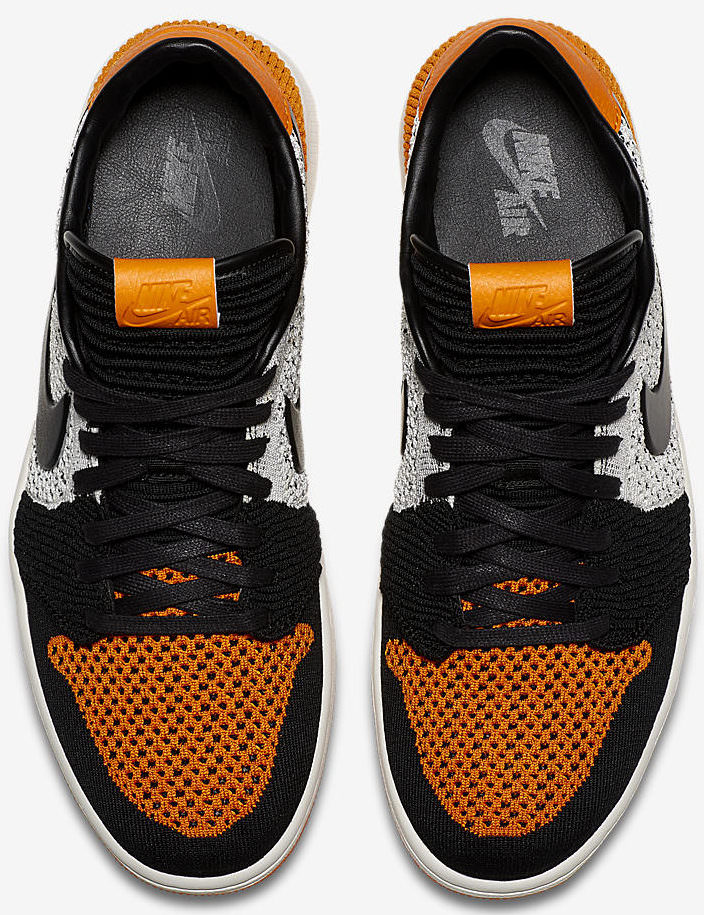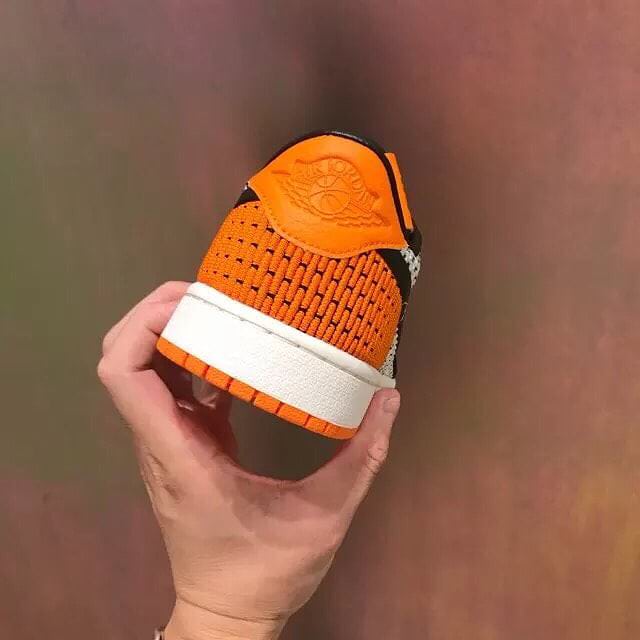 Source: yakkun