"Look good, play good" is the age-old adage that's turned sport to fashion.
In an image era where some would say that fashion is the sport, how did we get here and who paved the way?
With that in mind, we highlight year by year the freshest NBA players that both set the trends and broke the mold from a fashion standpoint on the court.
Enjoy.
1994 // Dennis Rodman
Different.
It's a word used on many an IG caption by today's talent in the game of basketball.
They are not different.
Dennis Rodman though? Now he was different.
Bringing rock & roll and the MTV attitude to the hardwood, The Worm put the NBA's offices in the Big Apple on check when he pulled up in San Antonio sporting died hair, numerous tats and a body full of ink.
While his off the court antics like cross-dressing for a book promo and dating the likes of Madonna and Carmen Electra were highly covered but never copied, his love of tatoos eventually was, paving the way for today's stars who are canvassed neck to ankle.
Reach out to basketball pundits and they'll tell you Rodman's best playing days were in Detroit while fans will tell you he was most fun in Chicago.
Both are right. Nevertheless, it was in conservative San Antonio where the Rebound King became the most polarizing fashion figure the game has ever seen.
1995 // Penny Hardaway
For anyone born after 1990 it's hard to understand or even fathom both how good and how cool Penny Hardaway was.
Playing alongside Shaq in Orlando and battling Mike for shoe sales within Nike, Anfernee was a more athletic version of Magic Johnson with a quiet cool unmatched by any.
During his days with the Magic, his shoe game was bonkers. Before getting his own Eric Avar crafted signature line he was rocking the best of both worlds from the Flight and Force camp with his own PEs of shoes popularized by both Scottie Pippen and Michael Jordan.
Who else can say that?
When it comes to Penny and his personal swag, it was truly more than just sneakers.
From the goatee to the pinstripe jerseys, his look was pristine down to the details like his personalized "PENNY" sweatband and even the Band-Aid he rocked at All-Star Weekend.
While Grant Hill was also taking the league by storm, Penny was still the measuring stick for style points and box score stuffing.
For modern measures, a young Penny was playing at a Ben Simmons level in regards to position, playmaking and playoff expectations while exploding with swag points and highlights like Swipa Fox this season.
There's a reason guys in their 30s and 40s still go nuts for Foamposites and Air Penny retros two decades after they first dropped.
Simply put, he was that dude.
1996 // Michael Jordan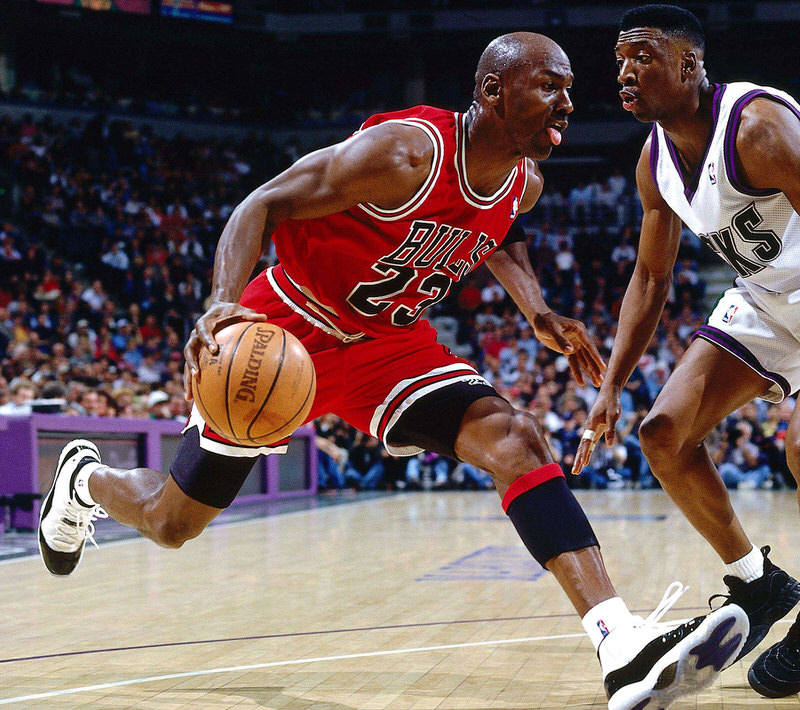 Michael Jordan – ever heard of him?
Back when he was all business on the court rather than a business, man, Mike was the man in regards to roundball, shoe sales and personal style.
On the hardwood, MJ would push the envelope with the most daring, technically advanced shoes designed by the legendary Tinker Hatfield.
Coming back from baseball and an early exit at the hands of the Magic, Mike's memorable 72-10 season in '96 would be immortalized by his every-game wear of the hallmark Air Jordan 11.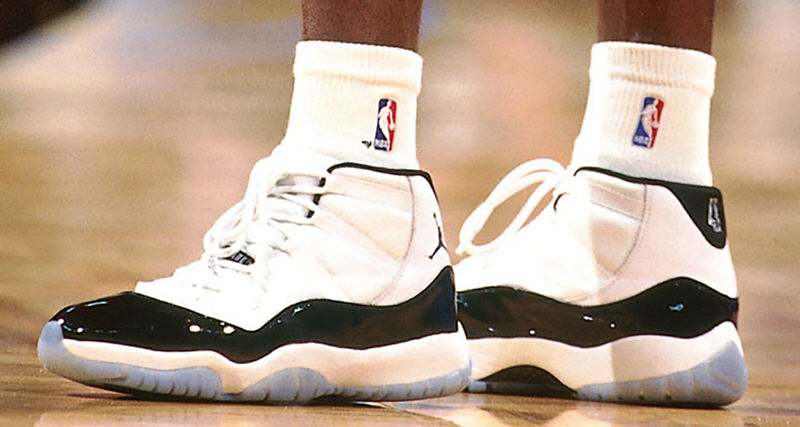 While the attention caught by patent leather kicks was only amplified by winning, it was still more than just shoes that Money made cool.
Bald heads, goatees, baggy shorts and hoop earrings were all taken to higher heights thanks to MJ as his profile proved bigger and broader than trendsetters like Onyx or the Fab Five.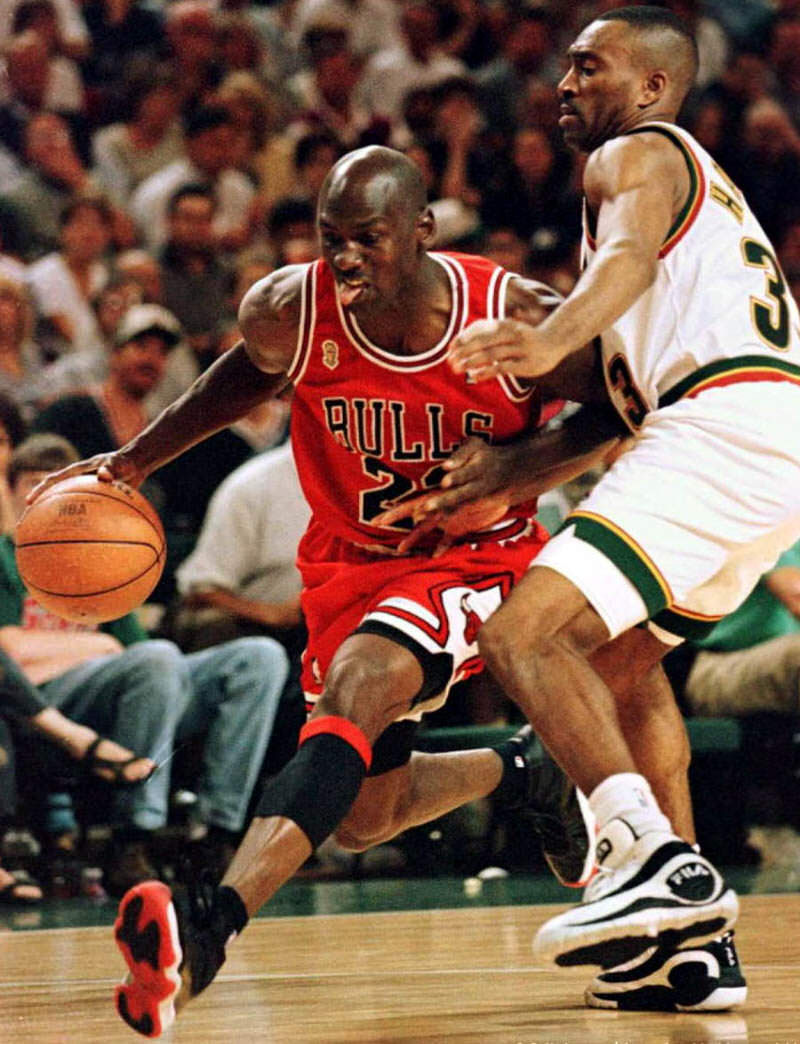 Known to rock a fresh pair every game and alternate between highs and lows at halftime, Mike was at his most powerful and most pristine in 1996.
No one could to him then and everyone else is just playing catch up now.
1997 // Allen Iverson
"Who's Afraid of Allen Iverson?" SLAM Magazine asked on AI's first solo cover as a pro.
Well, where should we start?
In 1997, the list was long. Thankfully because of who he was (and how much he was who he was) that list is much shorter as AI has gone down in history as one of the most beloved players ever in the hearts of both fans and peers alike.
One of the things that made AI who he was was how he dressed and it all started to some degree at the 1997 NBA Rookie Challenge.
Making a name for himself in the Association thanks to his can't miss crossover and ability to score in bunches as a little man that exceed even Isiah before him, Allen would be on the NBA big stage for the first time during the Rookie Challenge as the lottery landing Sixers didn't get much national TV time.
Competing against 1996-97 NBA Draft Class peers like Kobe Bryant, Steve Nash, Ray Allen and Antoine Walker (all eventual All-Stars), AI would be named best in show as the East would win and he'd account for 19 points and drop nine dimes.
He'd also be best dressed, rocking his radically popular Reebok Question signature and debuting his cornrow braids for the first time under a terry cloth RBK headband.
At the time of debut, he was the first and only player in the league with braids. Cornrows became the signature style of Iverson with countless NBA peers adopting said style over the years, even to include older and also influential players like Latrell Sprewell and Rasheed Wallace. Previously, only Mike had this type of pull in regards to aesthetic.
So, if you were afraid of Allen Iverson in 1997, bad news: the future of the league had arrived and it would never, ever be the same.
1998 // Kevin Garnett
Rubber band man pre-TI, bald head ambassador post-MJ, one could say a young KG was the post MJ, carrying all the athleticism and intangibles that made Jordan great on the perimeter to that of the block.
An uncanny athlete and top tier competitor, Garnett was the future of game that would eventually be ran by high school hoopers after him and the unicorn big men that now define the hybrid space.
Just like Mike merged Magic's flash with Dr. J's jumping with Bird's IQ, Garnett combined similar strengths in an effort to make the modern 4.
Stylistically, he was also a hodgepodge of the times, rocking Eric Avar Nike designs like Penny and a chrome dome like Mike, all while bringing his own flavor to the hardwood with finger sweatbands, Sharpie shoe customs and the signature rubber band he'd don on the cover of KICKS.
1999 // Latrell Sprewell
As a youngin' in Golden State, Latrell Sprewell was damn near Russell Westbrook before Russell Westbrook. A dangerously explosive guard, the 6-5 swingman out of 'Bama would make All-NBA First Team in only his second season pro, averaging roughly 24, 5, 5 and 2 as the leader of the post Run-TMC Warriors.
His electric play would earn him endorsement on the fitting Converse Voltage as he'd make three NBA All-Star Games during his tenure in GSW.
This wild run would come to an end in '97 as Spree would choke then-coach P.J. Carlesimo during an altercation in practice, forcing the Warriors to void his contract and the NBA to suspend him for a whole year.
This exile from the NBA would only be extended by the 1998-99 Lockout, but a major setback set the stage for a more major comeback in the most major of markets: New York.
Joining the Knicks in a trade that sent him to the Big Apple for the beloved John Starks among others, Spree would become the man in Manhattan by bringing the energy off the bench and sparking the #8 seed squad to an NBA Finals appearance.
His signature braids, gritty game and undeniable toughness embodied the spirit of the street for a league that would lean towards AI and AND1 influence in the post-MJ era.
Spree stood for that.
2000 // Vince Carter
The Dunk Contest may have been gone for two years due to the lockout and the forever shamed (though only because it took the Dunk Contest's place) 2Ball. Nevertheless, purists will tell you the Dunk Contest was gone a lot longer than that. While providing a platform for fresh faces to make a name for themselves was all good and well-intentioned, it cut out the competition that had Michael Jordan, Dominque Wilkins and Spud Webb truly trying to claim king of above the air acrobatics.
Then came Vince Carter.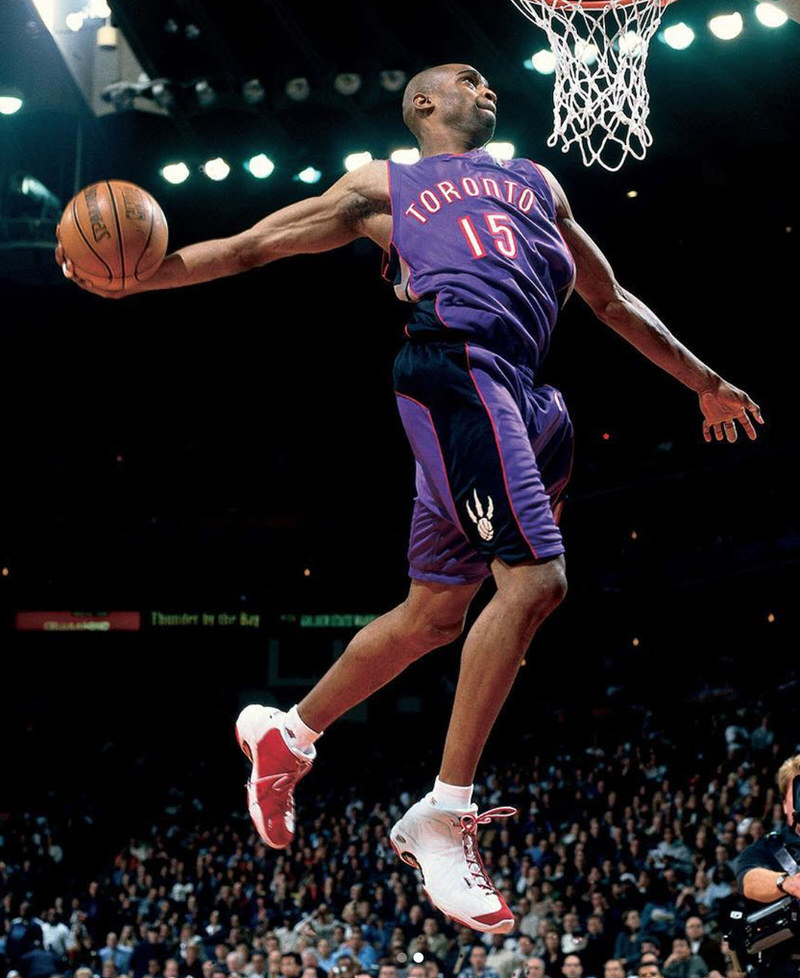 An easy comparison to His Airness due to athleticism, alma mater and haircut, Vinsanity proved not like Mike but actually better when it came to airborne assault. His 2000 Dunk Contest victory proved to be the greatest display of individual athleticism this side of the Olympic Games, only backed by such claim by what he did that summer in the actual Olympic Games.
While VC wouldn't see the GOAT in regards to game (to this day no one has), he'd have an instant impact on footwear by sending sales for the AND1 Tai Chi flying much like its unofficial endorser, only to become the actual endorser of the Nike Shox franchise.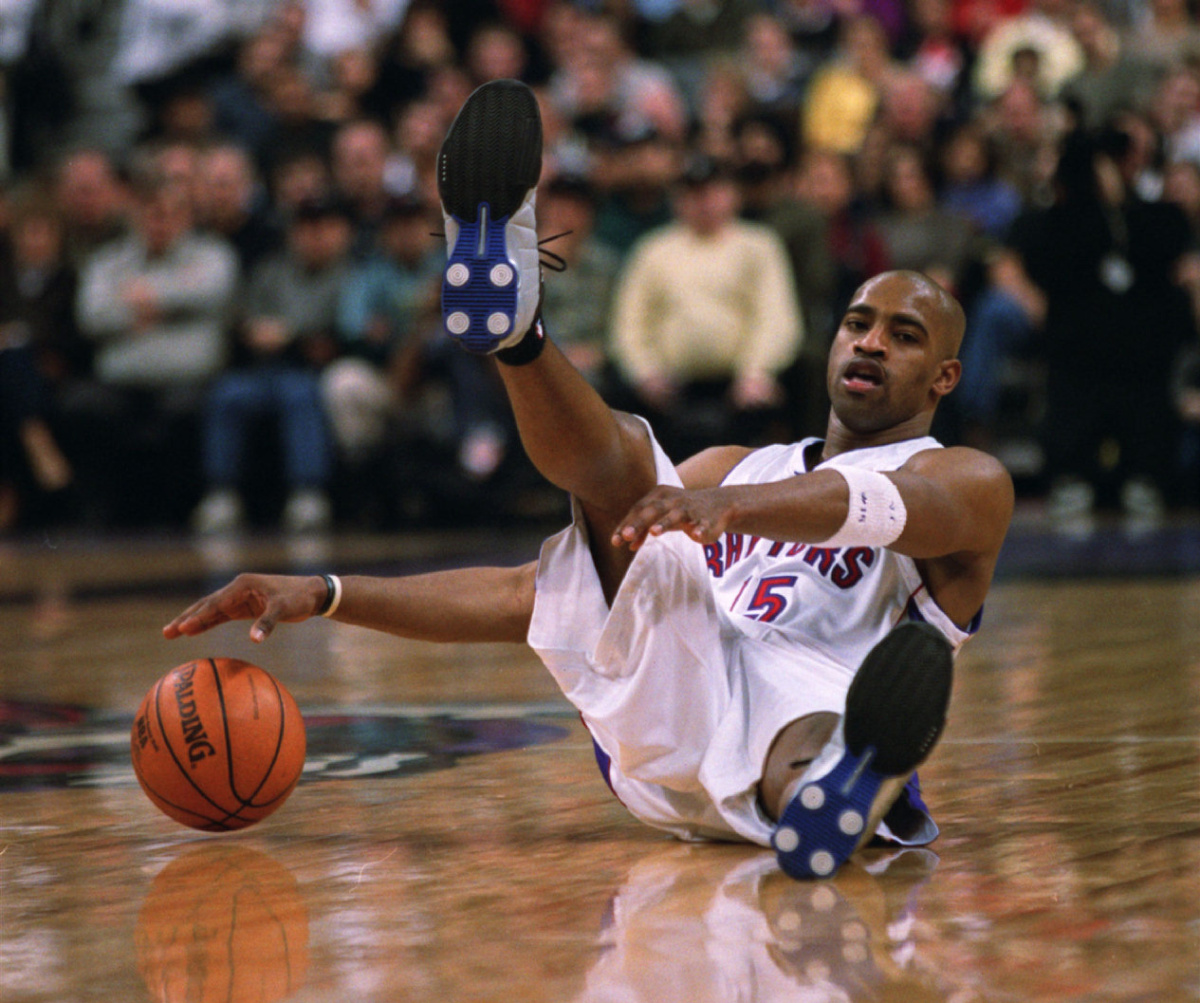 While Shox seem laughable now based on the fact that no one actually jumps off their heels and no one buys basketball shoes specifically to land in, VC made them beyond believable and incredibly cool just like he did the Raptors' two-tone jerseys. The man made the clothes and this was all thanks to his unmatched athleticism and next level showmanship.
2001 // Quentin Richardson & Darius Miles
Derek Anderson, Michael Finley, Ray Allen and Eddie Jones were all Jumpmen ambassadors made in the image of Mike: clean cut, smooth swingmen with a professional pedigree on and off the court.
Quentin Richardson and Darius Miles?
They were the youth.
A true rebirth and rebrand for Jordan Brand, The Youngest Guns gave Mike an adolescent extension that was less about winning and being all business and more about running wild and having fun. More playground than board room, more highlight reel than box score, the Clipper tandem would rock retros on court years and accessorize them like Dipset, even making team takes look cool — a tall task that some would argue has never happened before or after their run together.
How'd they accomplish all this in just a few short seasons together? They were having fun, head-knocking and high-fiving to the dismay of old heads but delight of the kids.
2002 // Allen Iverson
It only took one year in the league for Allen Iverson to have kids coming close to a carry on every crossover dribble and Reebok coming out with Questions in every color imaginable. Following year five though, AI was validated by a league that many thought never wanted him.
Literally carrying a team to the NBA Finals by himself and even more literally stepping over those that tried to stop him, the Association had accepted him and even given him the MVP Award with the stage set as his for the following season.
So, with super sellable star power and the return of Mike, would Allen tone it down to appease authority or advertisers?
Hell nah.
Enlisting Jadakiss for his Reebok Answer V campaign, Bubba Chuck continued to talk his talk and walk his walk with his share of followers expanding from die-hard fans of every creed and color to his own NBA peers popping up with braids, headbands and arms full of ink.
His shooting sleeve would pave the way for Supreme though his own swagger would be often imitated but never truly duplicated.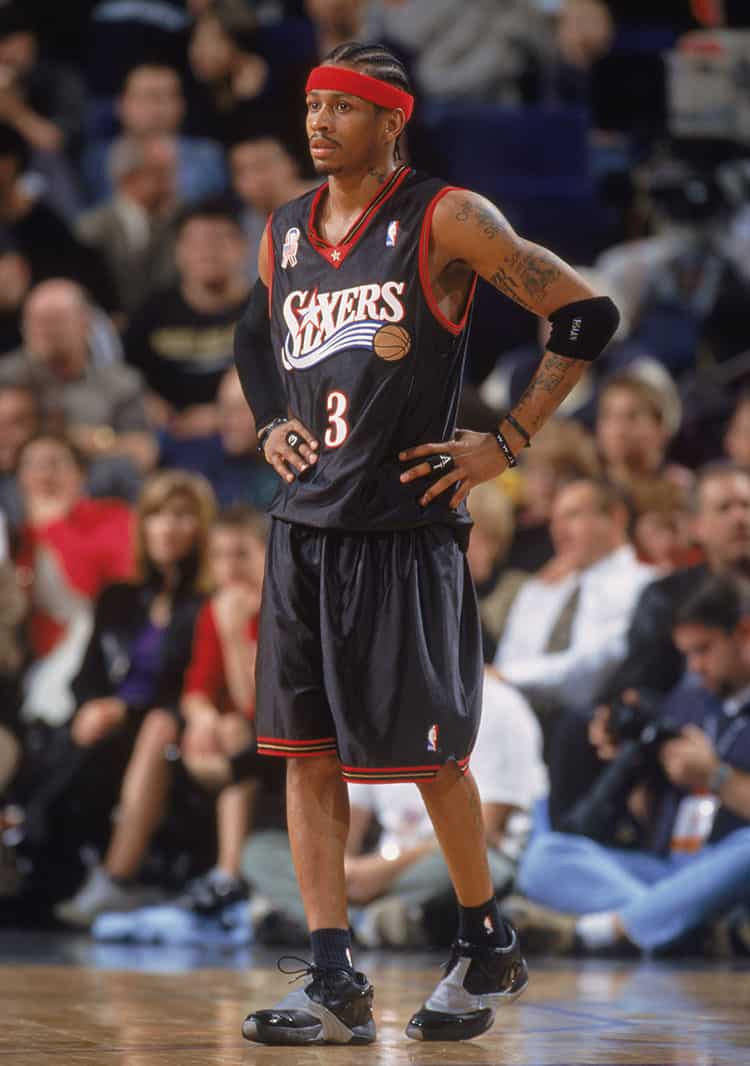 2003 // Kobe Bryant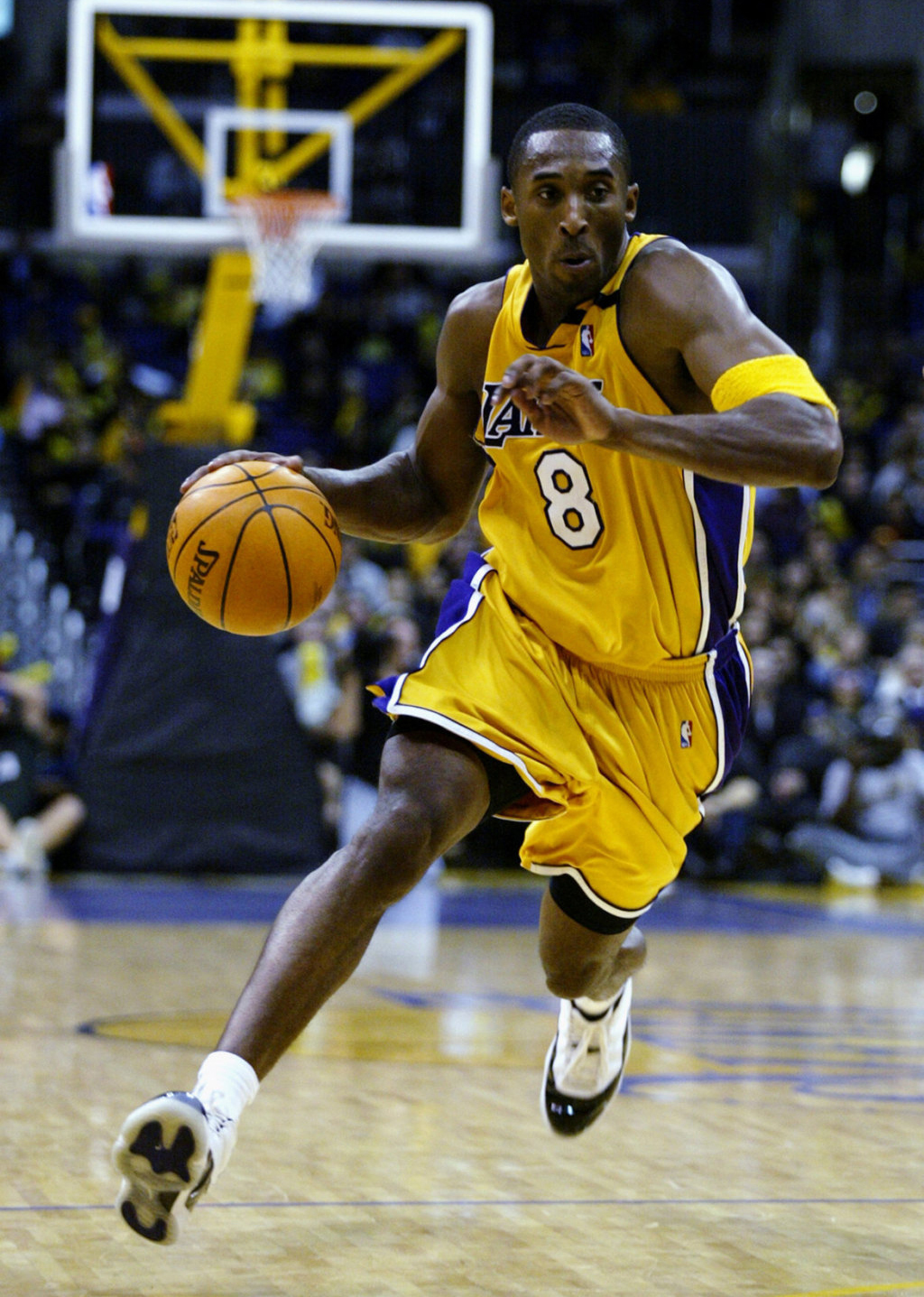 Early on in Kobe Bryant's career he was marketed or painted as the basketball genius with an affinity for culture ranging far beyond the hardwood. This was true. Kobe grew up bilingual in Italy and had aspirations for being basketball's Will Smith. This would include earning endorsement deals that ranged from Sprite commercials shown on Nickelodeon to avant-garde adidas campaigns to the hazelnut spread known as Nutella which is simply delicious!
Coming into the 2002-03, the Philly product began to shed the image that was a mirror opposite of Philly's favorite. The baby fro was cut, the adidas deal was ended and the cold blooded scorer known as the Black Mamba would begin to emerge.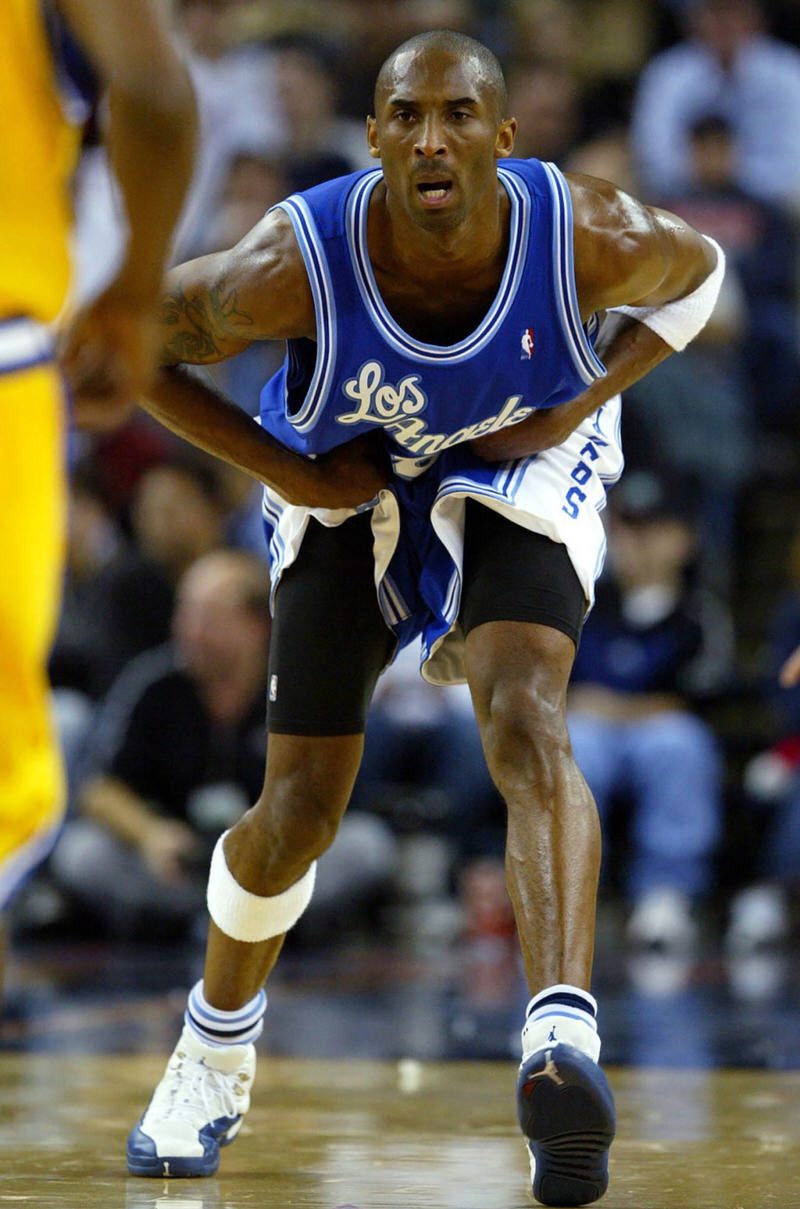 While it's easy to assume this change-up would take place after his very public legal incident, this makeover would prelude a devastating sexual assault charge that would be settled out of court.
Said shoe free agency period would take place the season before that summer, with next year Bryant battling life in prison and life without Shaq. Heavy weight for certain.
On the court in '03 though, Kobe had free reign of the Laker offense for the first time in his career and free reign on his rotation.
As Kobe does anything basketball related, he did it to the max, giving buckets to his idol Air Jordan in Air Jordans and even showing love to his revered rival AI by rocking Questions and Answers throughout the season.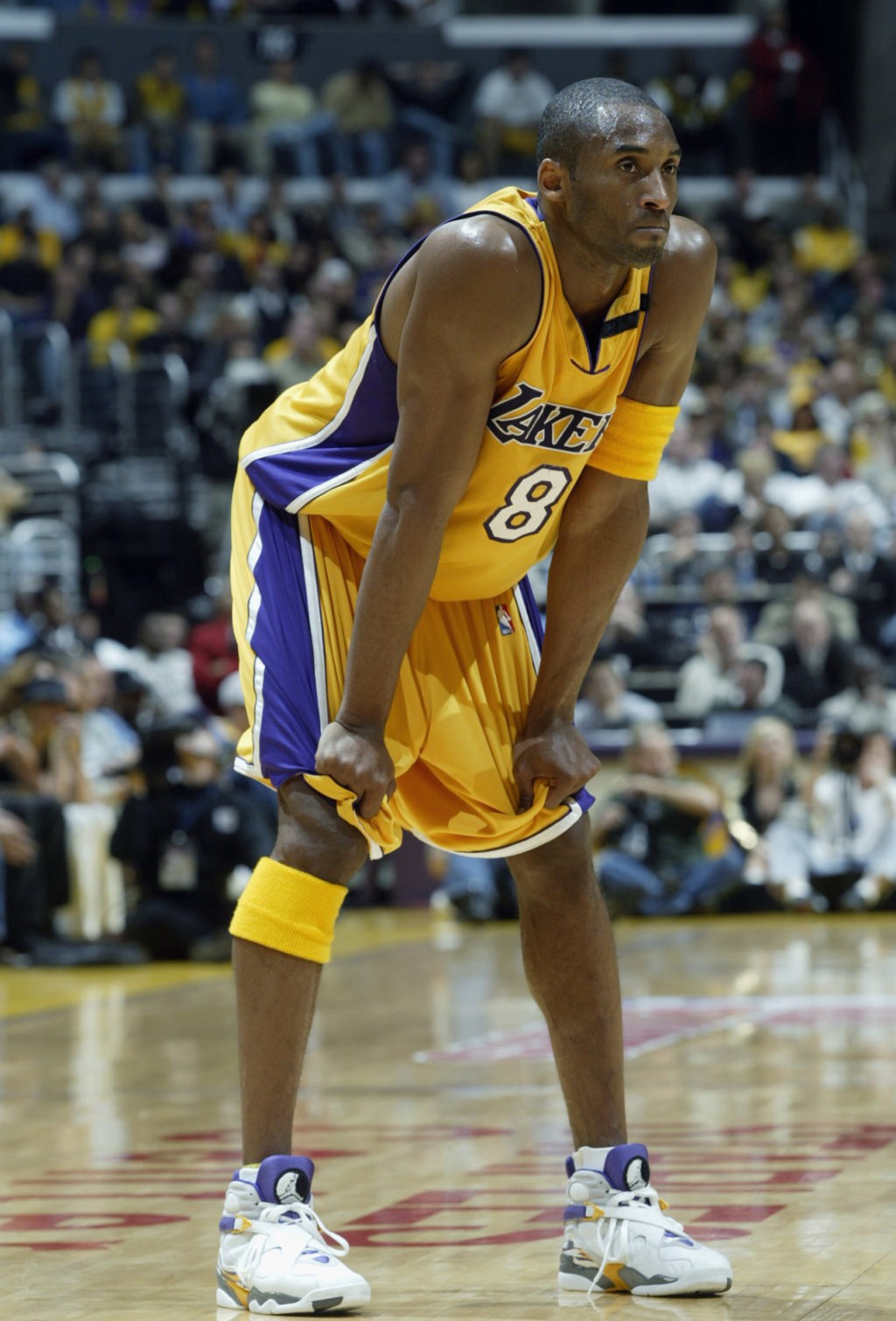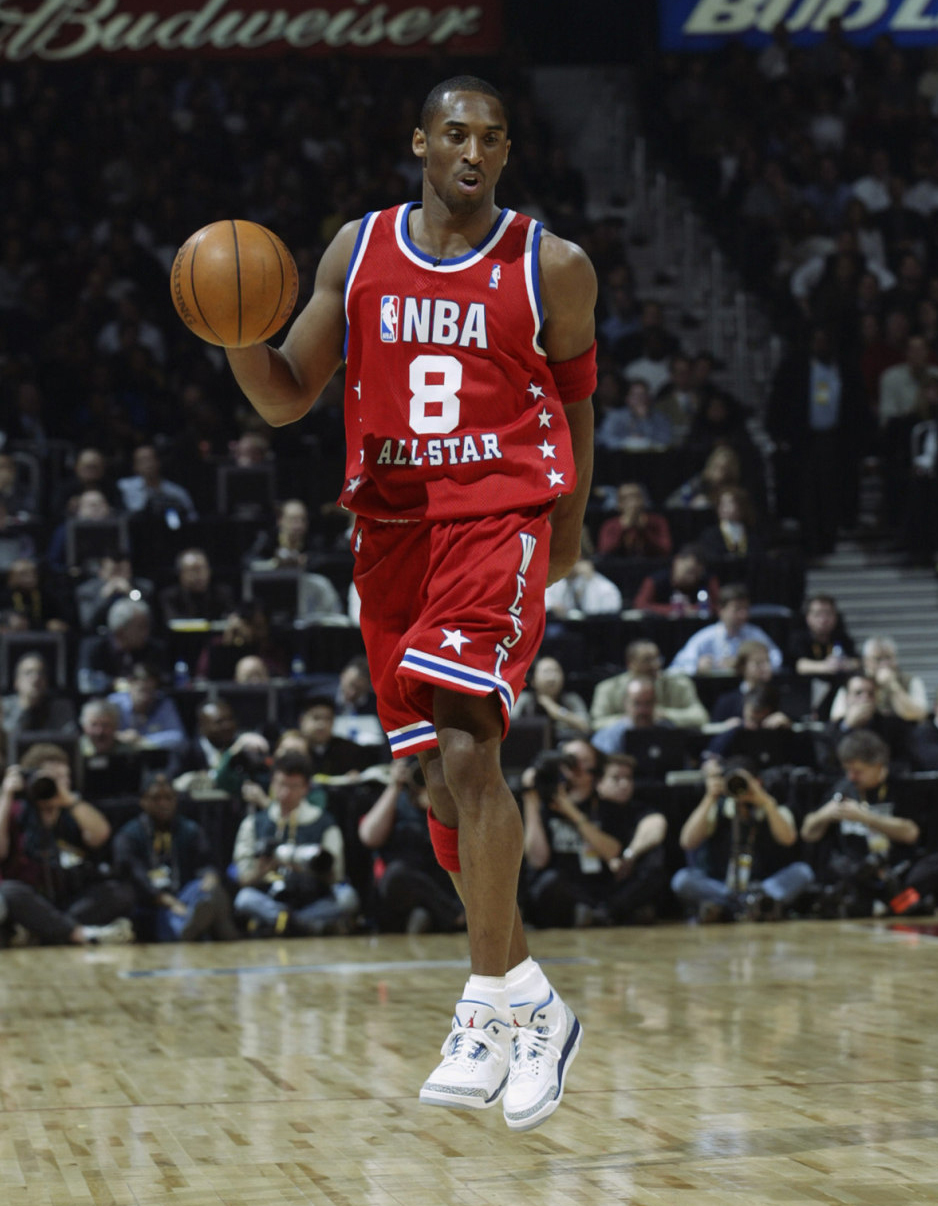 2004 // Tracy McGrady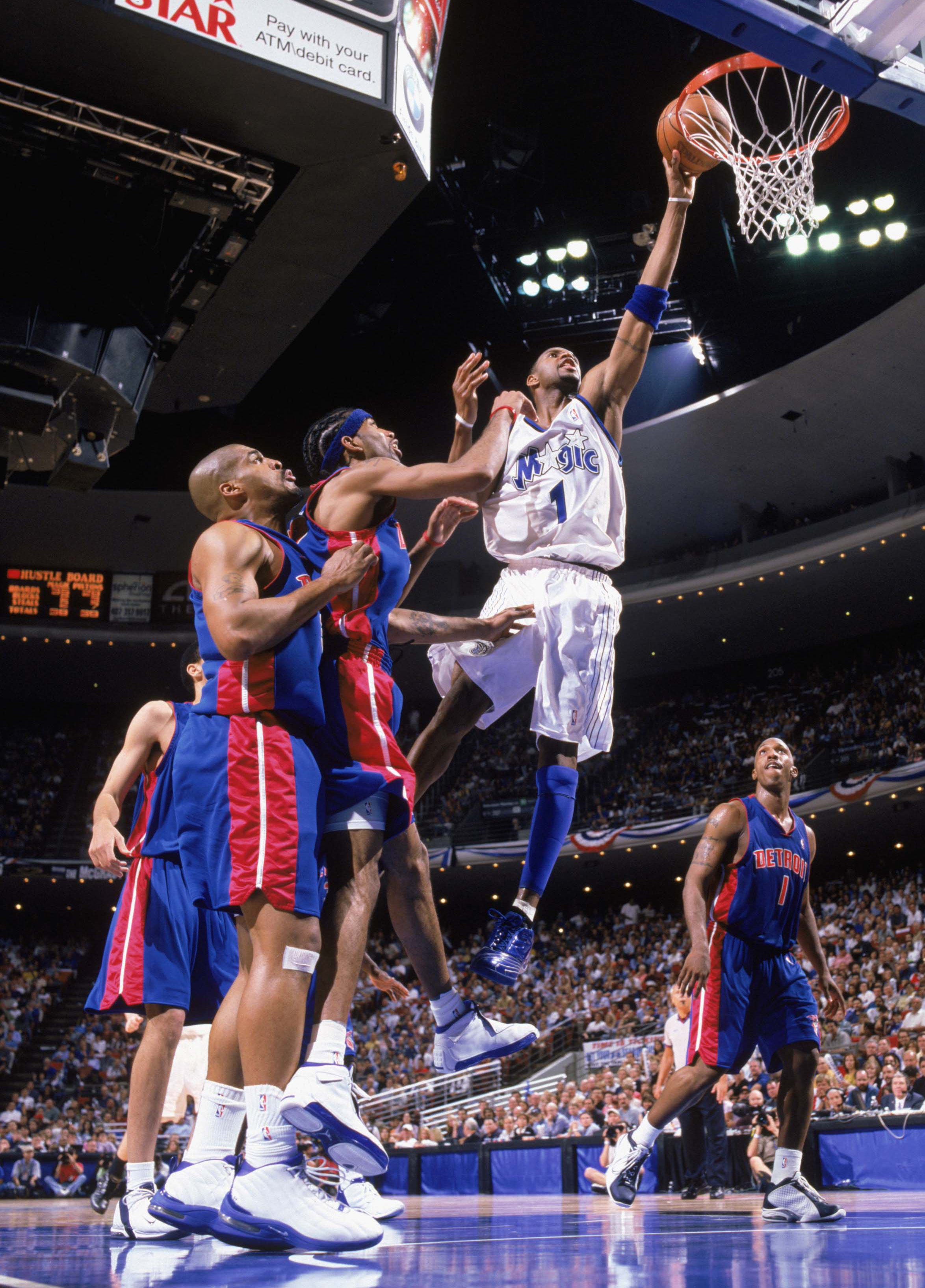 In his prime, Tracy McGrady possessed a drip that would rival any hooper from any era.
Athletically, he was the man — luring defenders to sleep with his crossover and waking the whole gym back up by alley-ooping himself off the backboard.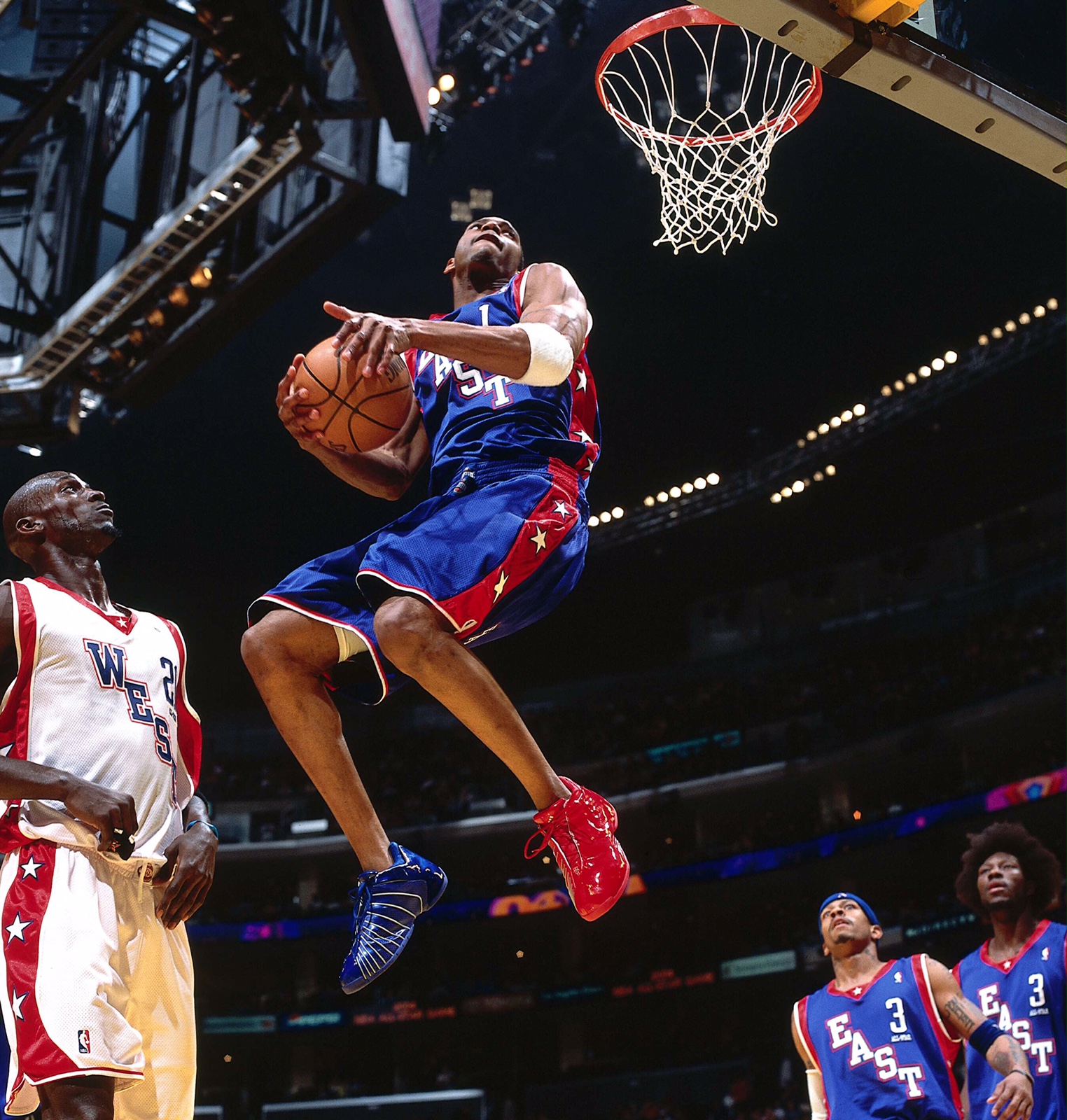 Aesthetically, he was just as icy — rocking patent leather low tops (sometimes mismatched), color coordinated compression sleeves on a single leg, and a signature sweatband with his signature logo.
Make no mistake, in his prime, T-Mac truly was #1.
2005 // Carmelo Anthony
Conditioning? Shot selection?
Such have been questioned in regards to Carmelo Anthony.
Swag? Never.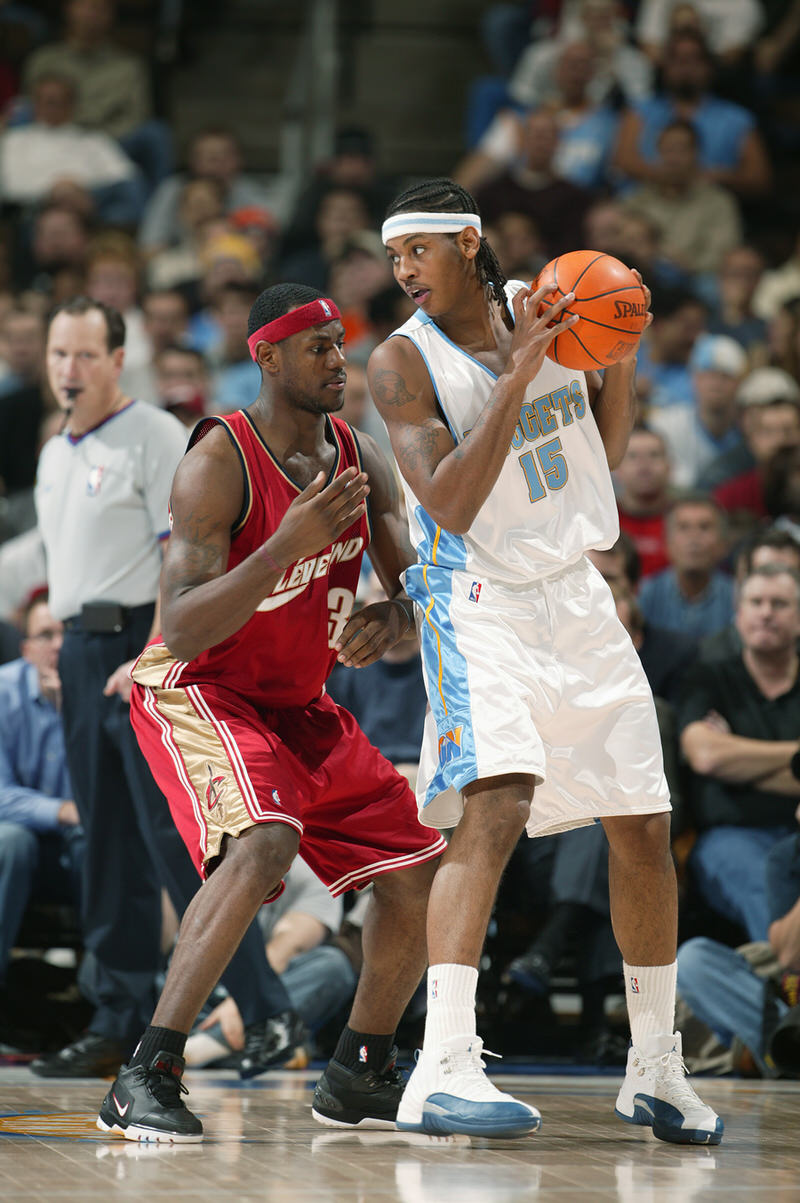 Coming into the game the same time as King James and D Wade, the B'More product by way of Oak Hill and Syracuse would possess a new age cool that would make him loved by young players and constantly critiqued by older coaches and columnists.
Still, Mike signed him and Kobe said he was the hardest player in the league to guard — who knows more about roundball (or winning) than those two?
On the court, Melo's effortless midrange game with a knack for finishing off alley-oops was matched by accessories and Air Jordans just the same.
Beads in his braids, retros that would never hit market, Carmelo was the coolest player in a draft class that would change the league both athletically and aesthetically and he'd show it his entire tenure in Denver.
2006 // Dwyane Wade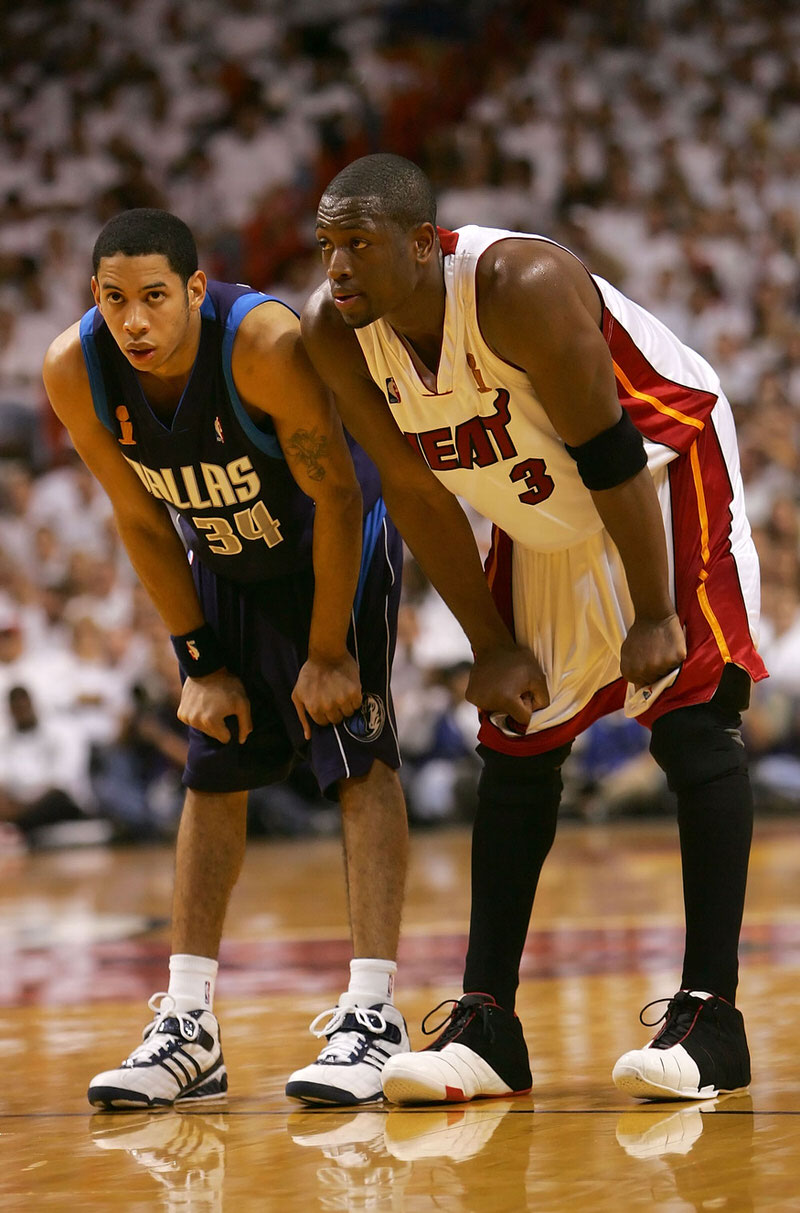 By most measures, Dwyane Wade is more of a style icon off the court than he is on. He adapted better to the AI influenced, league-mandated dress code better than anyone (even 'Bron) and became the GQ x NBA figurehead both parties surely wanted without ever selling out.
What he did do in the NBA on court to become a style icon was become the figurehead for tights. Yes, tights. While knee high socks would go by the wayside once the throwback wave passed, tights would come into play fashionably but more so functionally as they'd bring heat and compression to knees in need.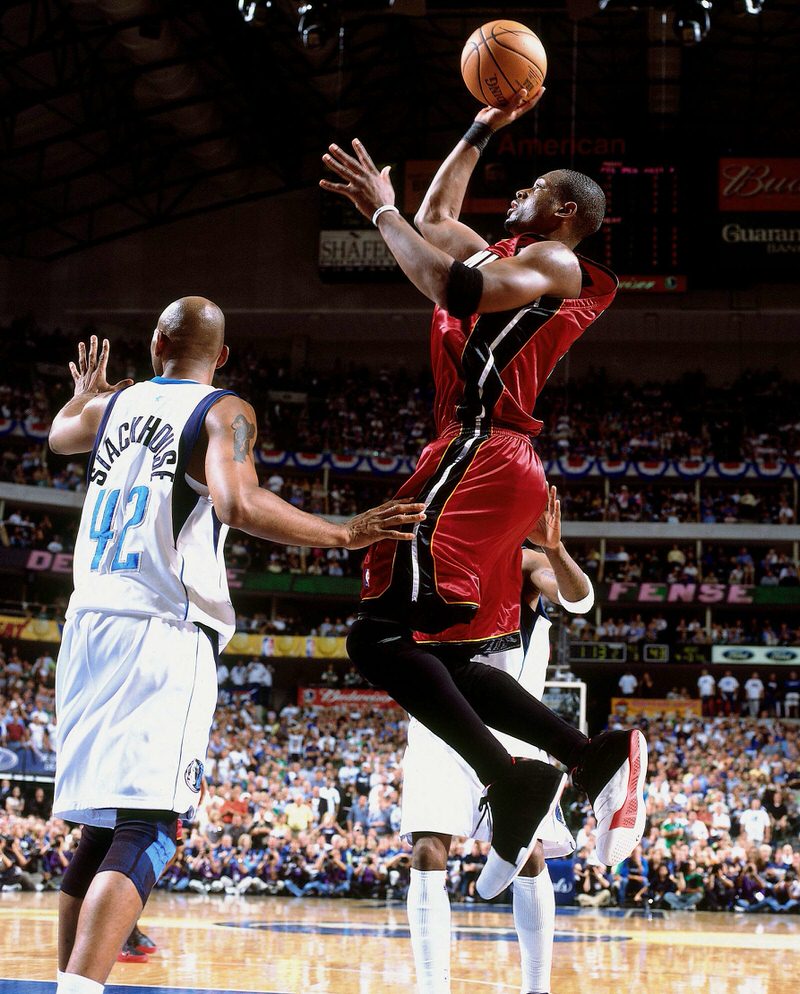 Veterans like Jerry Steakhouse and Kobe Bryant would vocally endorse the product for protection reasons while the league would fight what they thought was a fashion statement they couldn't monetize.
While LeBron and others would wear them then, Flash would be the rising star that would take them from rec league curiosity to the Nike branded leggings the Association has everyone in today.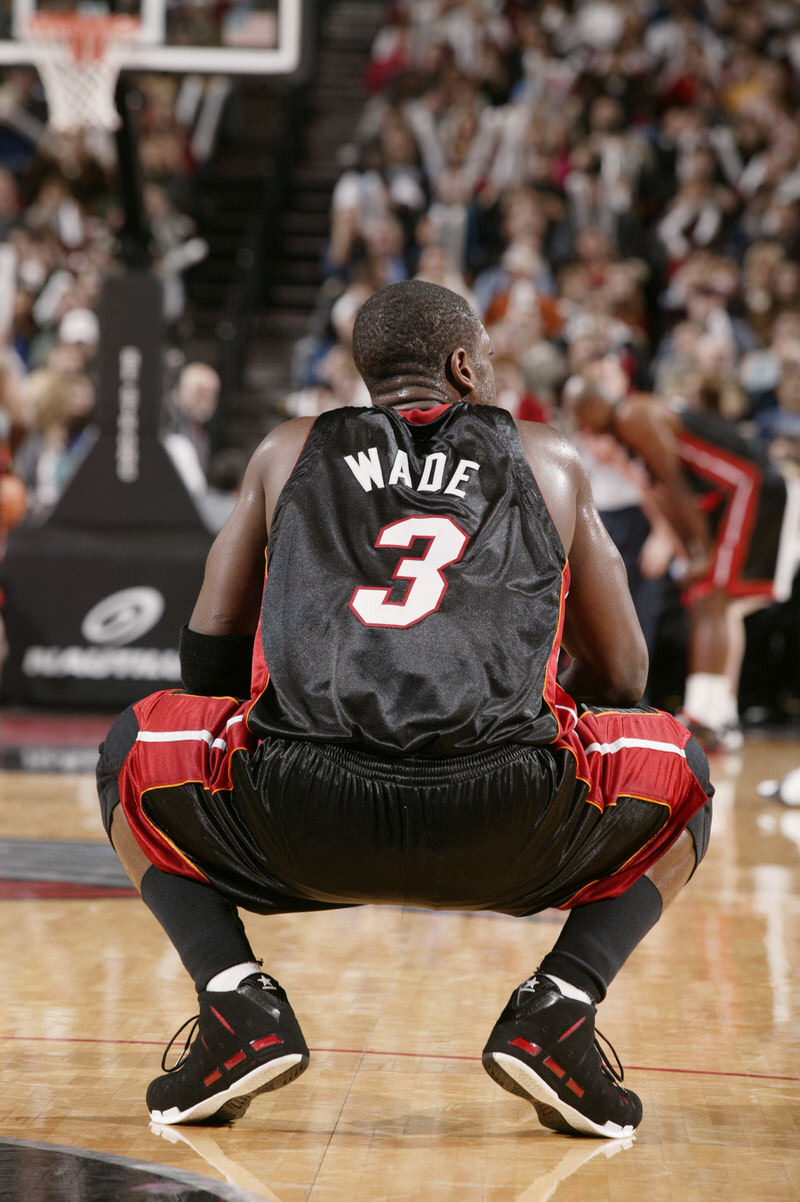 2007 // Rasheed Wallace
One could argue that Rasheed Wallace was more stylish in Portland (or even Boston or New York for that matter) than he was in Detroit. Totally fair argument, but to that stance consider these points:
– While in Detroit he rotated Air Force 1 PEs that ranged from patent leather to that of ostrich. Most featured his signature fadeaway logo while others likened him to Public Enemy's Terminator X.
– He never strapped them — ever. This didn't matter if it was a preseason game or the Finals.
– After winning the Finals in Detroit, he would arrive to games with a WWF championship belt over his shoulder, Phillies hat on tilt and his entire game wardrobe in a mesh drawstring laundry bag.
Yes, 2007 is more of a lifetime achievement award for Sheed than a moment in time.
Just the same, Sheed was never much about being told the rules.
Salute, Mr. T.
2008 // Kobe Bryant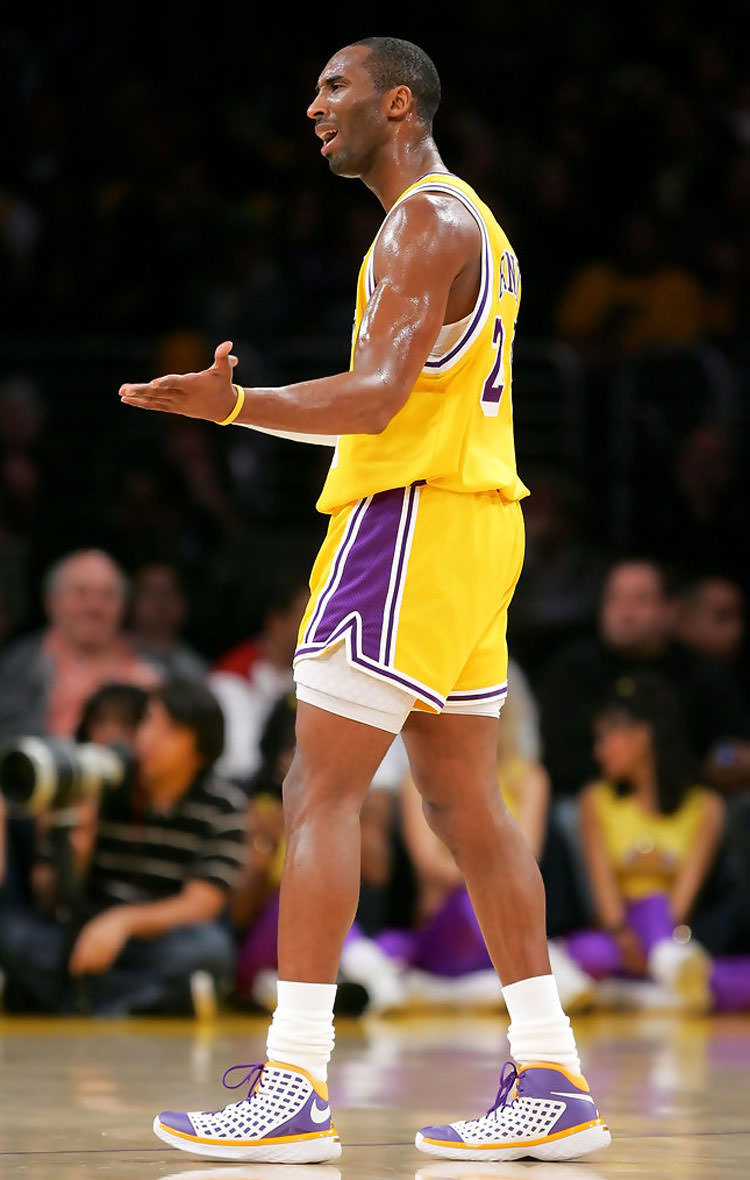 Part of being stylish is being versatile. Part of being stylish is the confidence that comes from being great. Kobe Bryant was all of this and more in 2008.
Versatile on foot, Kobe played at a high level in everything from Eric Avar's post-Alpha Project oddity that was the Kobe III to his industry shifting Hyperdunk.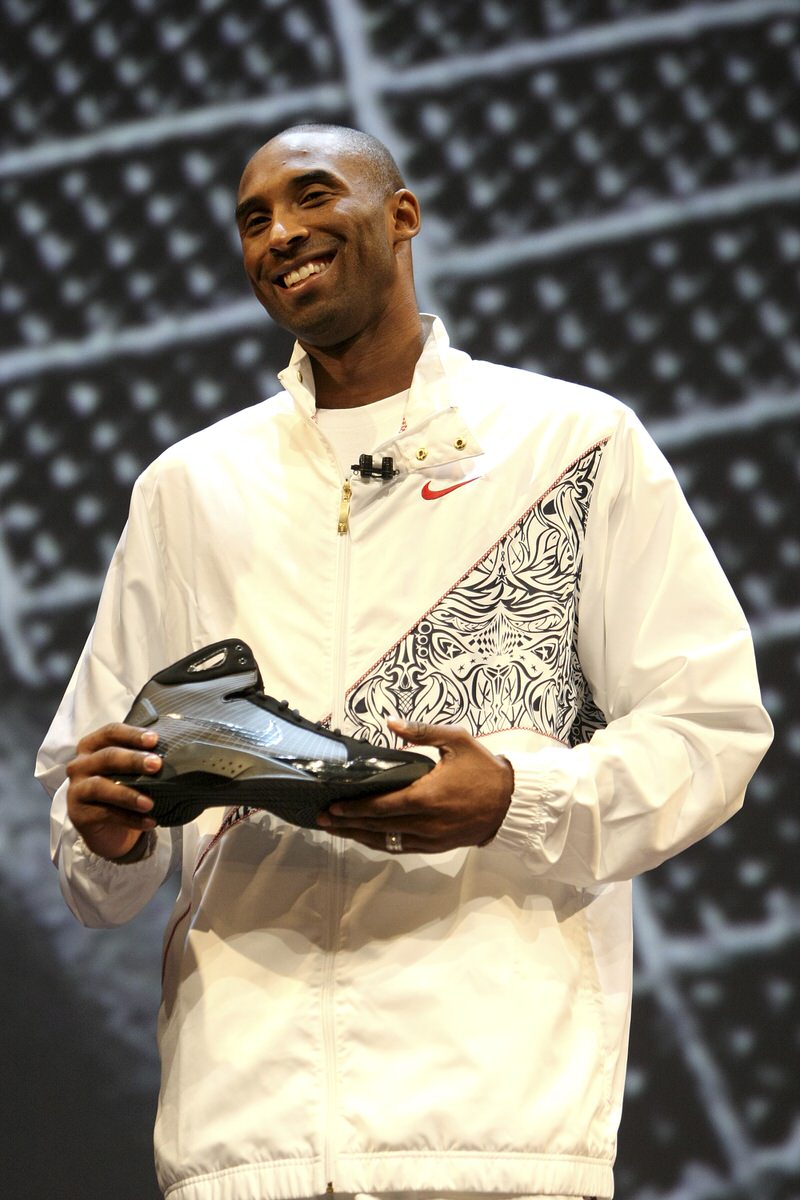 In the same year, Avar and Bryant would shift the industry again with the low top Kobe IV. Even odder, he'd play in a hybrid of both.
Merging versatility and greatness, he would have all this on his feet while conquering an array of feats in a juxtaposition of positions.
As a Laker, he'd win the first and only MVP trophy of his career that year and he'd take the storied franchise to their first Finals appearance since Shaq was shipped.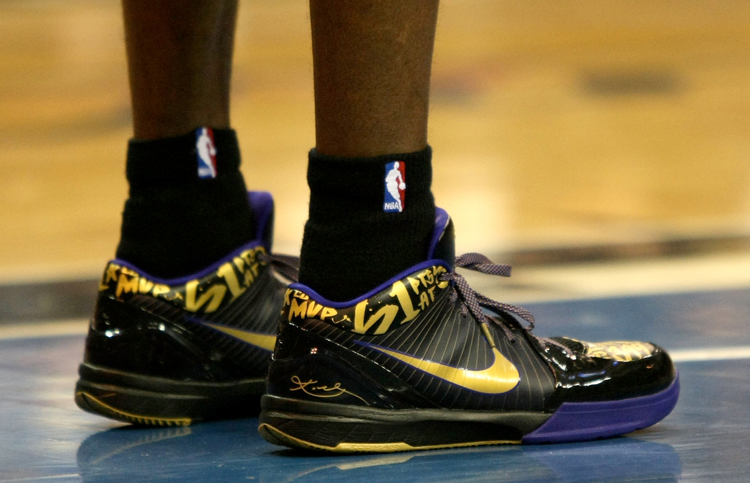 As an Olympian, he'd morph into a role player (much like MJ in '92) and help the Team USA win both gold and redemption.
He did all of this in 3.5 different sneakers and he also jumped over an Aston Martin. Swift and changeable is stylish indeed.
2009 // Nate Robinson
Before props ruined the Dunk Contest and themed shoes became nauseating, there was Nate Robinson and the Nike Air Foamposite Lite "Kryptonate".
And both were awesome.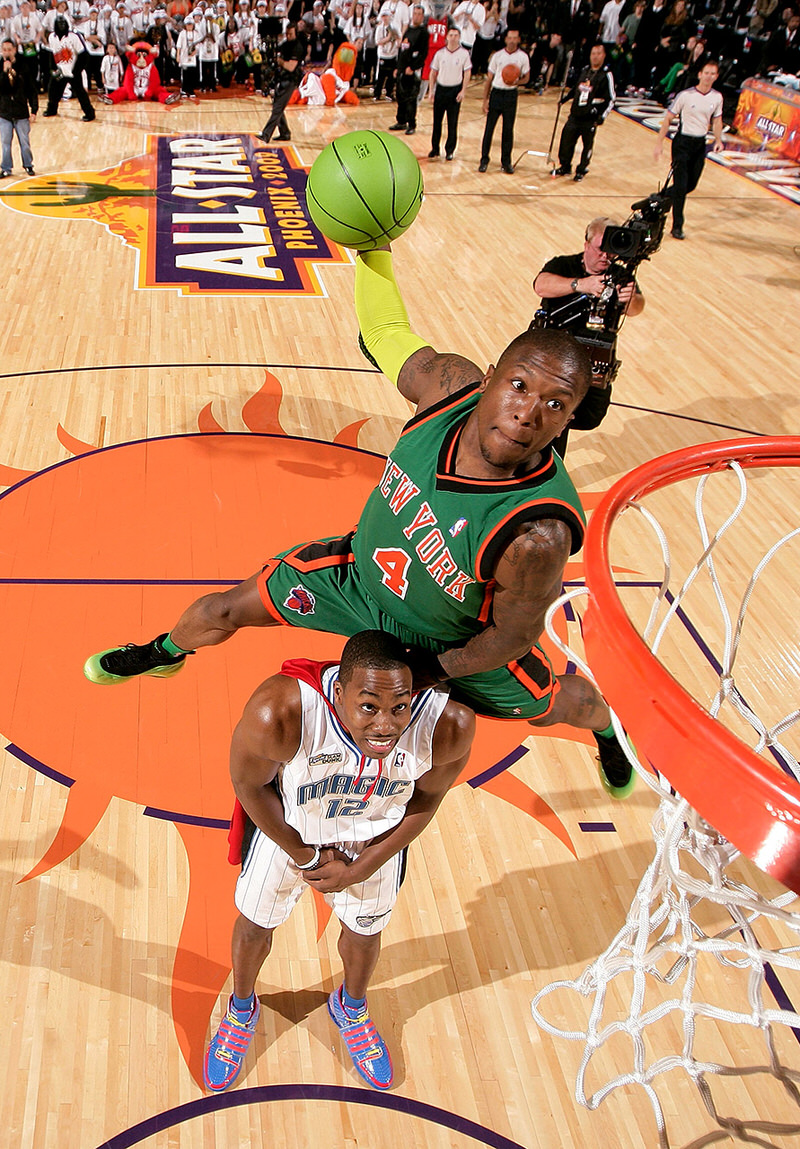 Betting on themselves and betting that the 5'9 Knick could dethrone Dwight "Superman" Howard, Nike and Nate went for the gusto by jumping over the 6'11 favorite in a truly iconic moment for the man, the Dunk Contest and the culture.
Before Nate and Nike made all this noise in 2009, the Washington product was doing it quietly on his own by rotating Kobes, Zoom BB PEs and 94 Barkleys in the Mecca of both basketball and sneaker culture.
Before blogs, before IG, Nate was about it. He got to show everyone just how bout it bout it he was both on foot and on court for the comic book ending that was the 2009 Dunk Contest.
2010 // LeBron James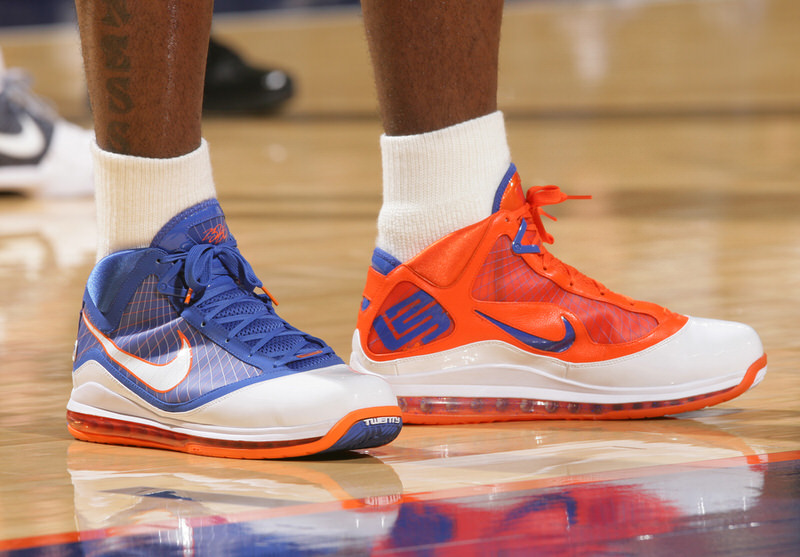 Just like AI in '02, LeBron James was coming off carrying a team to the Finals by himself and soon solidifying himself as the best player in basketball with an MVP Award. Much like AI in '02, he hadn't shaken off all of the doubters or talking heads — only for much different reasons.
Though undoubtedly the best in the game for the time being and the time to come, hoop writers hounded him as to where he would head after his initial deal in Cleveland ran dry. Similarly, but not exclusively in regards to relationship, Nike would wonder if his shoes would ever matter like Mike's did off court and if a change of location on court would effect highly sought after sales.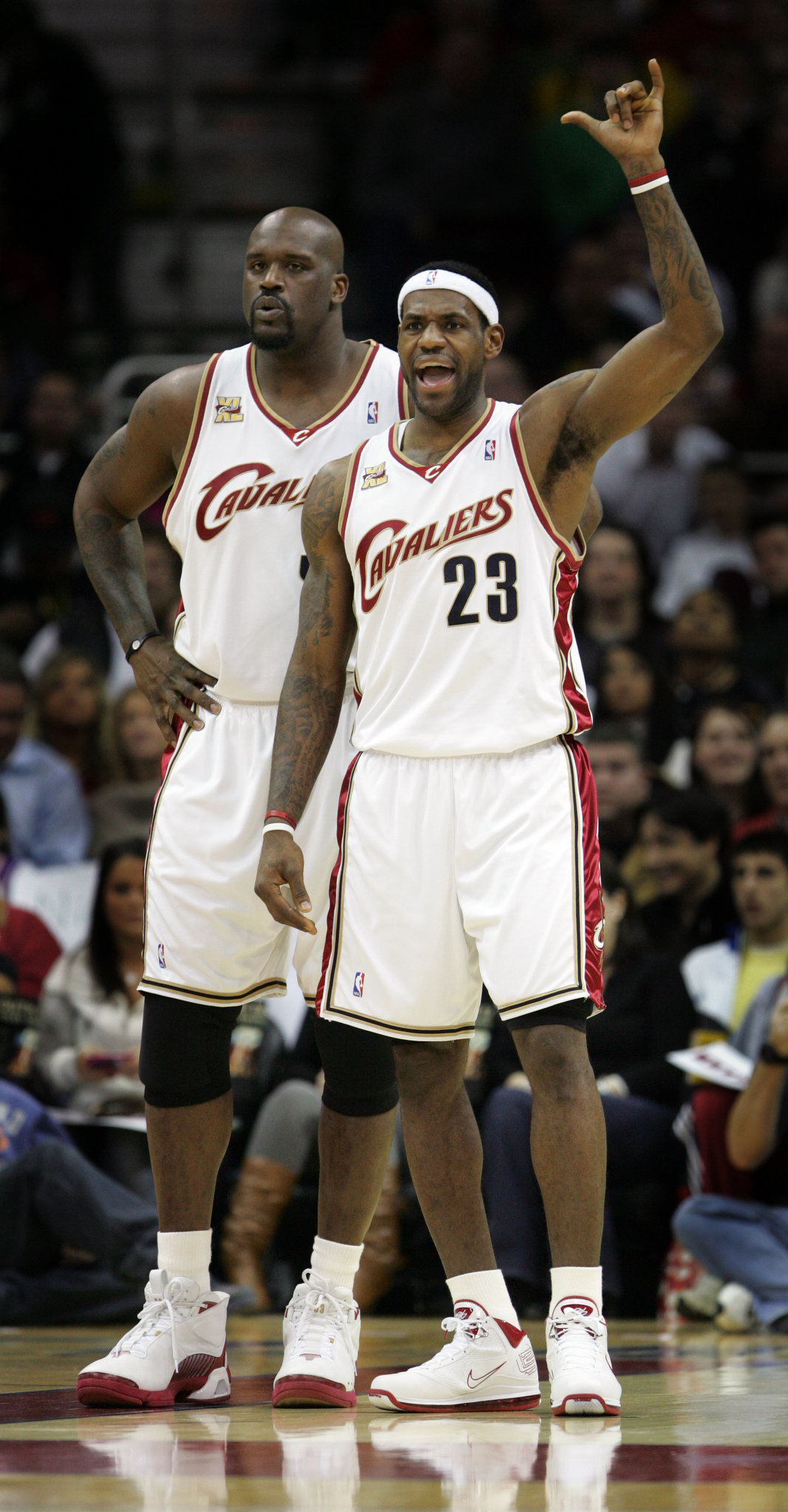 Before either could be answered, he proved his own star on court and in Cleveland in 2010 while lacing up the critically and commercially celebrated Nike LeBron 7 in both Air Max and Zoom Air (PS) form. He would win MVP for the first time in said shoe and also lace up a namesake model in the postseason.
The shoe would solidify LeBron as a signature star and boom Nike's business for basketball and the LeBron line. Just the same, it would make Air Max relevant again and set the bar for $160 a pop on everything from running shoes to hybrid Griffeys.
The LeBron 7 would play good and he'd look good in them just the same, wearing them well in PE form with throwback and alternate unis while also lacing the likes of Ohio State and Kentucky in said shoe.
Ultimately LeBron would leave Cleveland and the fashion he did it in would be questioned (though it still raised money for $3 million for charity). Still his last year in Cleveland the first time around proved fly both literally and figuratively.
2011 // Gilbert Arenas
Before 2011, getting a sneaker deal was the dream of any NBA player. What's not to like about free shoes?
Better yet, what tops having your own name and personality injected into a pair of sneakers made just for you and sold for all to wear?
Before 2011, Gilbert had exactly that in a signature shoe deal with adidas that spanned multiple Gil Zero releases, curated collabs and campaigns. After a gun charge that resulted in him most famously getting dropped from The Stripes and less famously being referenced in a great Jay Z bar using the Big Sean created hashtag flow, Gil was no longer under the payroll of a brand.
He was also no longer under the constraints.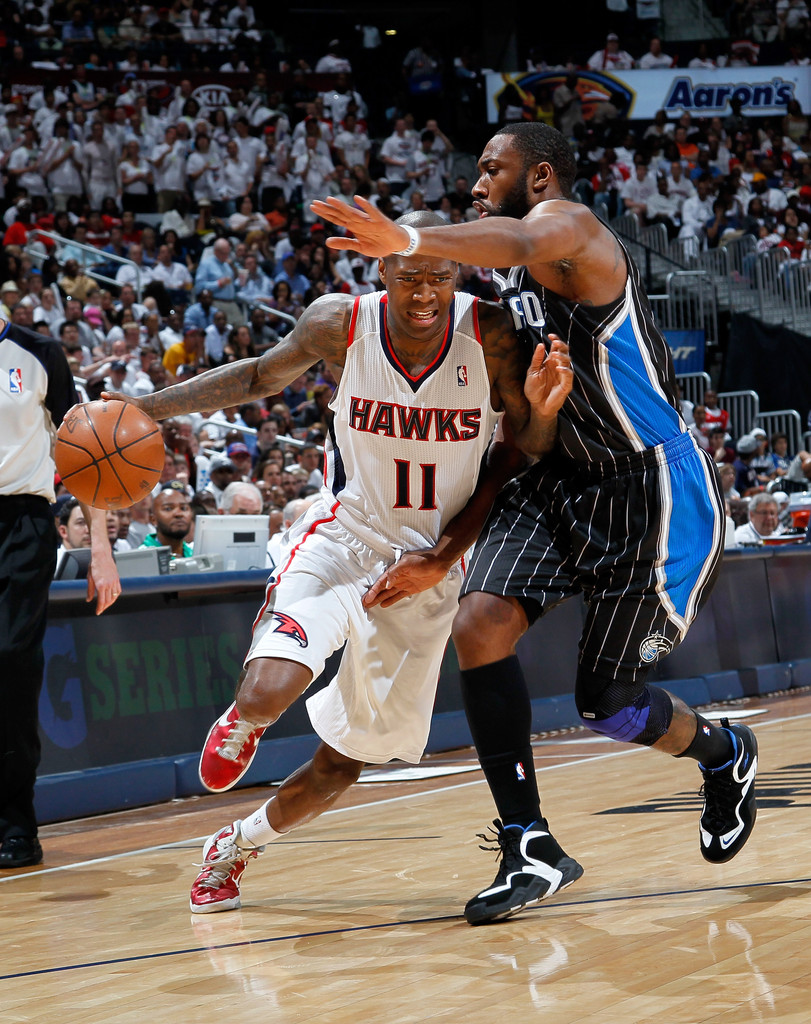 Though his work with adidas saw low tops pre-Kobe and limited drops with UNDCRWN before LeBron pegged Pigalle, the Wildcat was truly unleashed as the kid who balled in everything from Trunners to Flight 89s as an amateur began to rock literally anything and everything as a pro.
As a member of the Magic and the Wizards, Hibatchi would bring the heat in the form of "Space Jam" 11s, Diamond Turfs from Deion and most infamously designer sneakers from Dolce & Gabanna in the Staples Center of all places.
While he wasn't getting money from adidas he was getting attention — perhaps the original cryptocurrency as it's proved exponentially valuable and every bit as liquid ever since.
Maybe not having a shoe deal wasn't so bad fashionably or financially after all.
2012 // Iman Shumpert
Before adidas was considered cool by Kanye association, before wild haircuts were considered not just acceptable but normal in the NBA, there was a 21-year-old rookie in New York championing both.
As a Knick, Iman would rock retros from the Kobe and T-Mac line long before The Three Stripes had their current hold. He would also rock a high top fade before appearing in the "Fade" music video, and he would make all of these bold fashion statements on the hallowed ground that is Madison Square Garden, next to some of the biggest, boldest names in the NBA at that time like Amare and Melo, and he'd do so in the most vicious media market there ever was.
These days Iman may not be in New York and he may not be with adidas, but he did marry the First Lady of Celebrity Sneaker Stalker, Teyana Taylor, and he is an NBA champion.
We'd say Iman won.
2013 // Nate Robinson
Nate Robinson has been a sneakerhead since his college career at Washington spanning to his days around the NBA and even overseas play. While the little man has always had big game both on court and on foot, both hit their highest heights during his lone year in Chicago.
Paying homage to the man that built the Bulls and sneaker culture as we know it, Robinson balled out in Air Jordans exclusively while in the Windy City — literally and figuratively — leading the Rose-less squad to the playoffs and averaging 16 and 4 each postseason game. These Jordans would range from familiar favorites like the "Playoff" 11s to impossible to find "Miro" 7s to custom made 13s from Mache. On top of that, he'd even be known to wear as many as three different pairs of Js in one contest.
The one time he didn't wear Jordans as a Bull? By being the first player to rock the Nike Air Yeezy 2 on court during a road trip to San Antonio. Remember Nate the Great.
2014 // Chris Douglas-Roberts
Detroit Player and Memphis standout Chris Douglas-Roberts was most known early in his career for being a standout scorer in college and one of the first young players to ask for and accept the training challenge that is working out with Kobe Bryant. This of course is at odd hours of the morning at likely insanely intense speed or manically meticulous methods.
Later in his career though, Rockstar CDR was born as a style standout on social media with synergy spreading to the court.
During his days in Charlotte rocking goggles and a high top fade that would be twisted, braided and referenced to Rocket Power by some, he would Tweet things like 'Remember who had this haircut first.' It seemed more peculiar than prophetic at the time, but ultimately he would be right. Soon after in LA, he'd be right again.
Lacing up Zoom Flight 95s and Air Jordan XXs with the Clippers, it wouldn't be his shoes or even his haircut or goggles that got the most attention. It would be his shorts.
Going completely against the grain, his thigh-high shorts would be the first of their kind since fellow Detroit style icon Jalen Rose changed the game in Ann Arbor two decades before. Fast forward to 2017 and any NBA, college or rec game will see young players wearing shorts above their knees just the same.
In 2014? Only Rockstar CDR. Remember who wore them first.
2015 // Nick Young
The Legend of Swaggy P dates far beyond his days with the Lakeshow, but it definitely became must-see TV once he arrived in LaLa Land.
Coming off a campaign with the Clippers and fly moments in Philly, it was ultimately his mentorship from Hibatchi himself, Gilbert Arenas, that helped groom the footwear flavor Young would be known for.
Still, with P, it's always been about more than just the sneakers as mullet tributes to A.C. Green and a famous romance with Iggy Azalea made him more interesting to watch and more fun to follow than any other player in the booming social media era of the NBA.
By 2015, no longer did players want to be like Mike, the Mamba or even LeBron for that matter. They wanted to be like Swaggy P. Take quick at the league on either TV or IG and you'll see that's still true.
2016 // PJ Tucker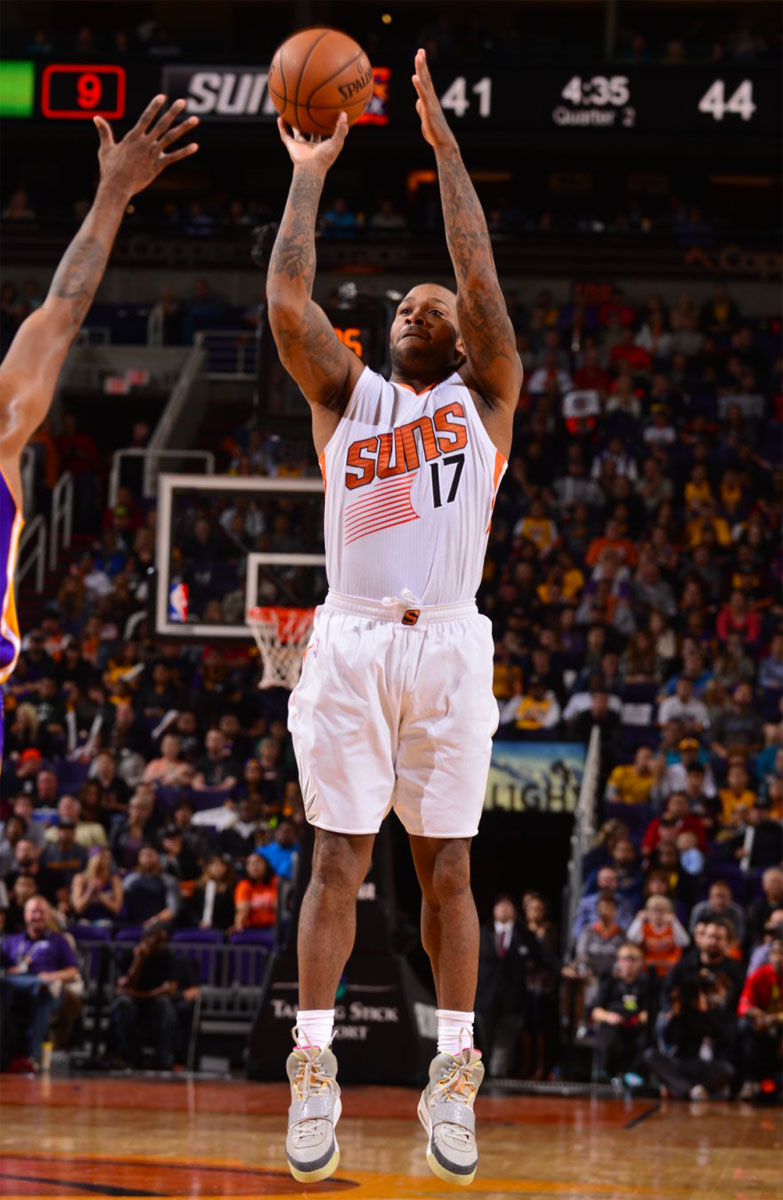 Nick Young, Gilbert Arenas, Nate Robinson and Derrick Williams are all among the modern names that took kick collecting off court to a sport on court at the game's biggest stage.
P.J. Tucker took it to another level.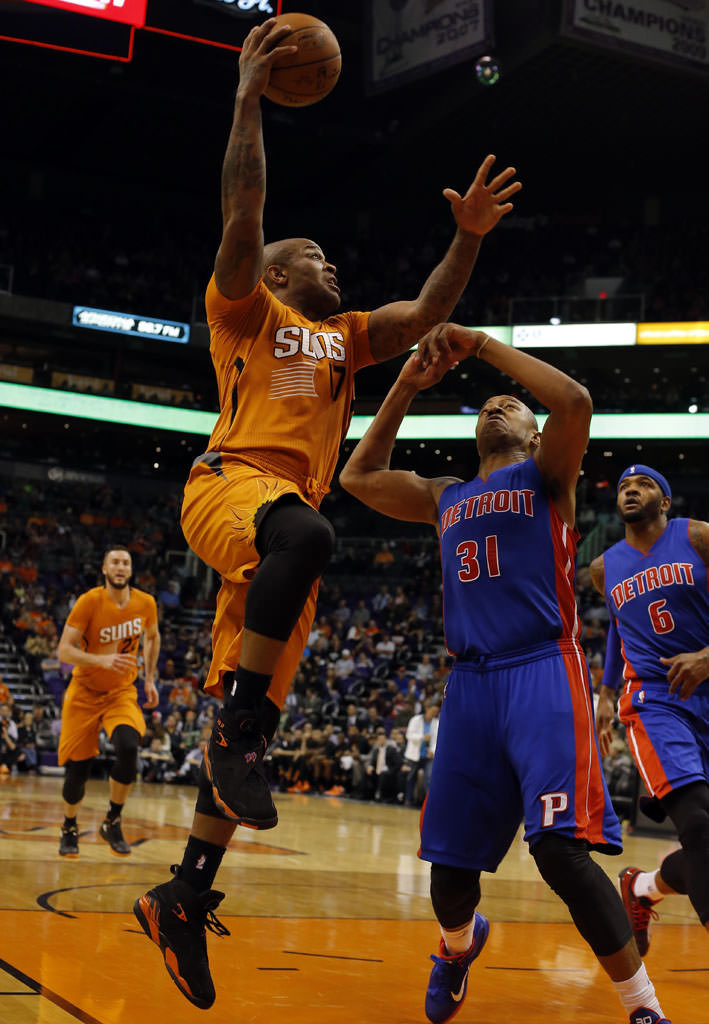 The KOC phenom has made waves in Toronto and now Houston in regards to hardwood heat, but he truly proved in a league of his own during his days in Phoenix that saw everything from game-worn Air Jordan PEs of the past to Nike Air Yeezys most would be afraid to wear in their own home.
2017 // Kelly Oubre Jr.
When Supreme's NBA x Nike shooting sleeve first hit the net, it wasn't so much about who would wear it in the NBA as much as who would wear it first.
The winner? Kelly Oubre Jr.
Defying convention and drawing attention, Oubre would not rock it on his arm but rather his leg, and do so while sporting themed sneakers from his personal sponsor, adidas.
On and off the court, Oubre has been rising in the ranks as a style icon with his signature haircut and animated reactions to any a call or a play.
In 2017, he solidified himself as yet another star on a list of legends.
2018 // Russell Westbrook
Off the court, Russell Westbrook has long ranked as one of the NBA's style kings.
On the court, his appearance has been defined more by his super-human athleticism and unbounded intensity.
In recent years, the two sides of Russ have collided.
Making fashion statements on the court, Russ has ushered in compression sleeves as an evolution of trends started by the likes of Kobe, Melo and D Wade, proving more pronounced thanks to his bold use of contrast and insane build.
Truth be told, he looks like a superhero on the court.
While Russ's individual style impresses, it's the fact that his teammates have taken to the same aesthetic that really speaks volumes about Mr. Why Not's influence and leadership.
Watch OKC on any given night and you'll see everyone from Paul George to Steven Adams dressing like The Brodie on court.
Wild enough for Russ, his fashion statements don't just start in the tunnel and stop at tip-off.
Westbrook has proven a trendsetter even at practice, championing short shorts in both cut-off and rolled up fashion. Peep NBA fly guys like LeBron James or PJ Tucker in shootaround and you'll see them sporting the same look.
Russell Westbrook: all killer, no filler.
2019 // De'Aaron Fox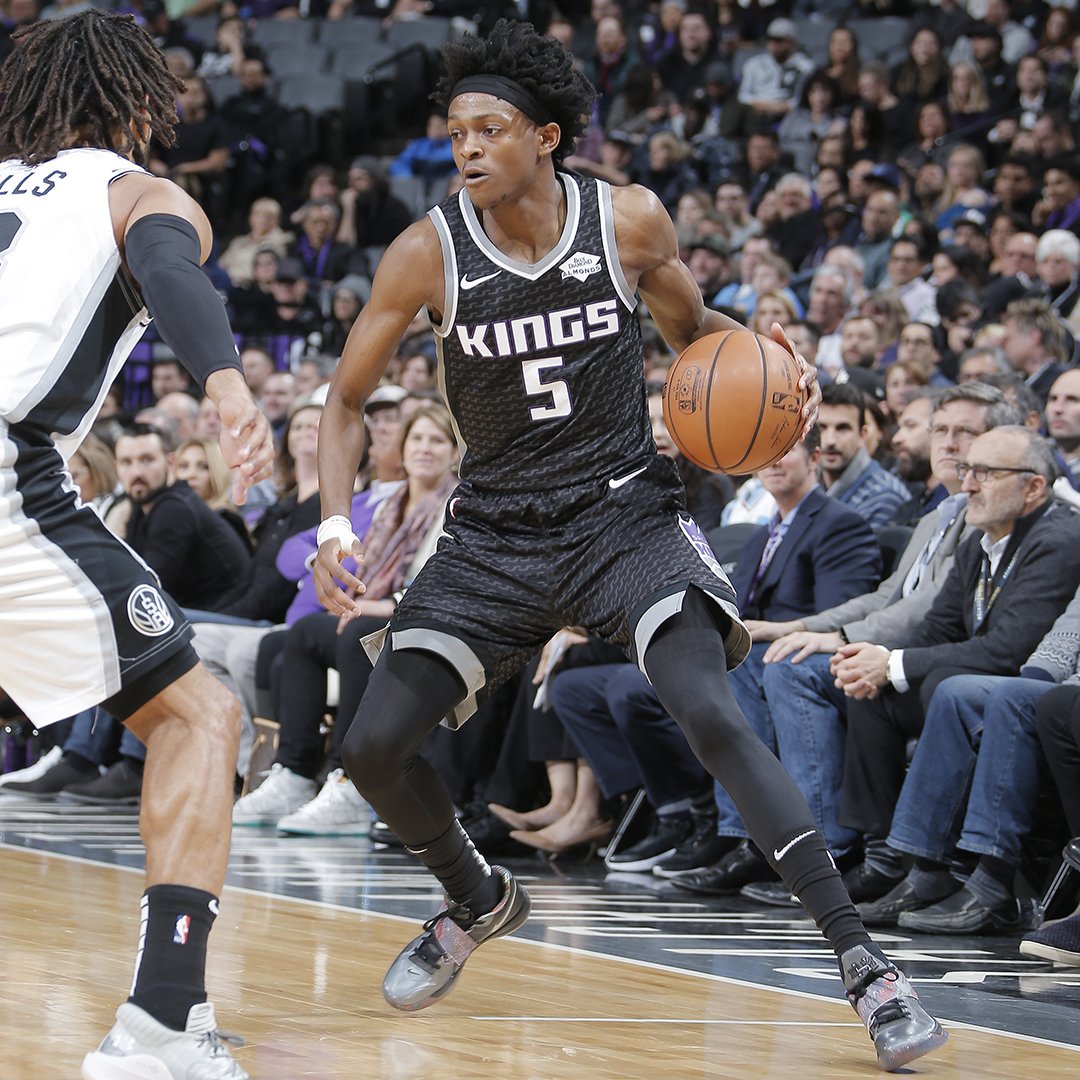 Two trends have defined the 2018-19 season in regards to style: the head tie and above-the-knee shorts with tights underneath.
De'Aaron Fox has been pulling off both well and even added an extra ingredient to make his own trifecta: high top sneakers.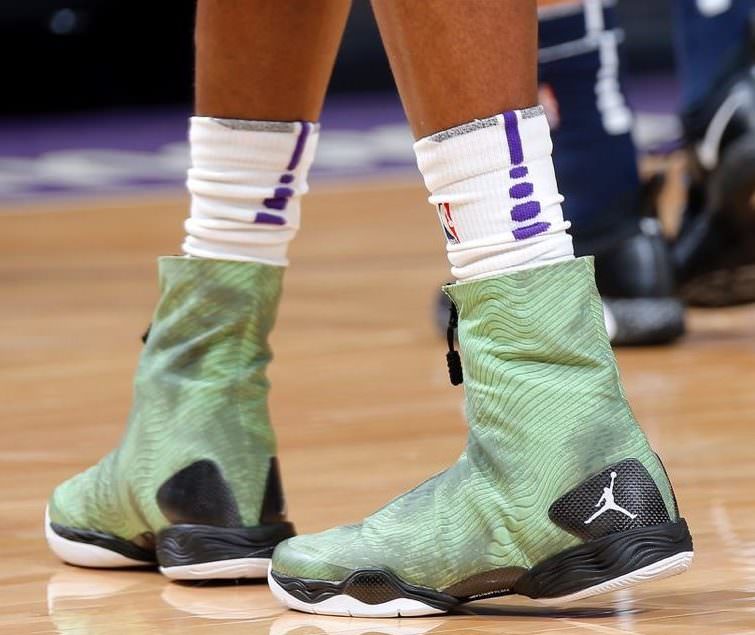 The fastest feet in the NBA has proven the ability to still run around the game's premier point guards while rocking boxing boot Kobe 9s, shrouded Jordan XX8s and space-age LeBron 4s without breaking a sweat.
These vault pulls were consistent all season long and popped up during primetime coverage and All-Star festivities.
While guys like Jrue Holiday, Jimmy Butler get due props for the Ninja Turtle tie and the Houston backcourt of Chris Paul and James Harden are hiking up their shorts, it's Swipa Fox that's putting on for the youth while starting his own wave.
Surf's up.