Before placing the finishing touches on its fall/winter 2018 collection, New York based Pyer Moss ramps up anticipation for the budding collection by teasing its avant-garde Reebok collaboration.
The offering is one that seamlessly hitches a ride on the chunky sneaker movement by way of the Reebok DMX Fusion Pyer Moss. It's a modern rendering of an elder style with technology that was, at one moment, far ahead of its time. Newly vindicated with a lightweight knit build joined by an offsetting lacing structure, perforations dominate the low-cut base while a co-branded tape runs down the shoes center carrying with it a vibrant red contrast. The midsole is strategically and triumphantly chunky, giving further stance through lace locks all across the upper which uniquely adds height to the contemporary style.
What are your first thoughts on the Reebok DMX Fusion Pyer Moss? Take a first look below.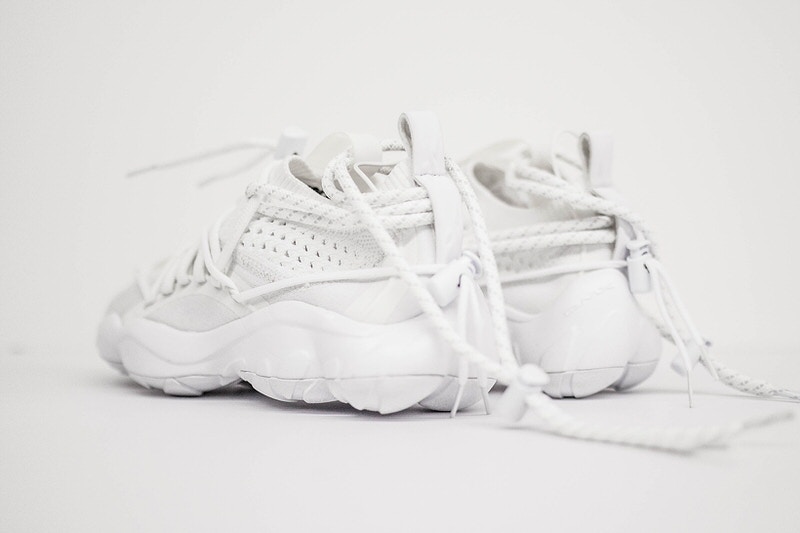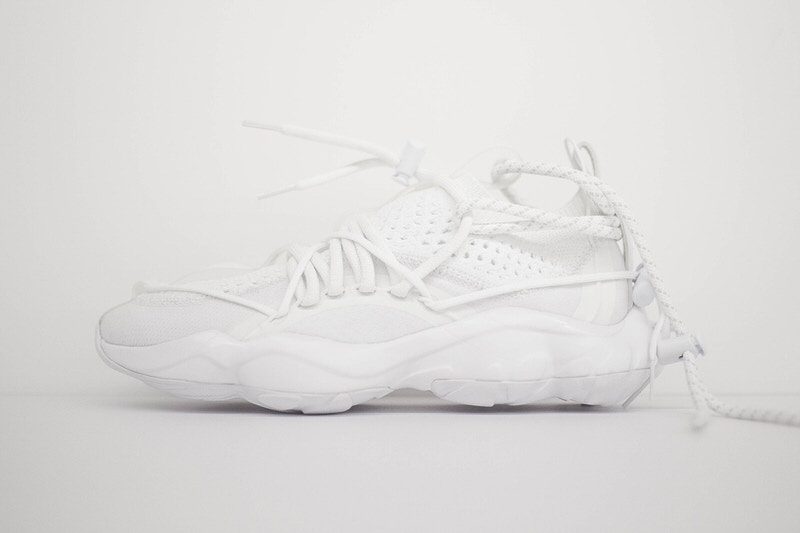 Source: Hypebeast