Boston born-and-bred sportswear brand NOBULL returns back to their hometown for their very own Fitness Film Festival. With the help of the community and a fully-loaded athlete roster, Founders Marcus Wilson and Michael Schaeffer took over the Institute of Contemporary Art to debut 10 inspiring short films centered around fitness and training.
The NOBULL Fitness Film Festival was first launched in November of 2019, with its inception beginning in New York City. Todd Meleney, NOBULL's Chief Marketing Officer, came up with the idea as he was traveling around to different fitness events throughout the years. He noticed that there were a lot of independent videographers creating content, but there was no place for the films to premiere and reach a wider audience. With the company's mission to bridge the gap between sport and culture in mind, Meleney and the NOBULL team put together the first ever Fitness Film Festival.
The success of the event came to a screeching halt when the world itself was put on pause by the COVID-19 pandemic. After disappearing for nearly three years, the NOBULL Fitness Film Festival is back and even better than before.
"So much has happened since 2019 when we were introducing this event for the very first time," said Meleney. "We're now partnered with the PGA Tour and the NFL. It is now the NOBULL CrossFit Games, and our community has grown to millions of hard-working athletes from all over the world."
Meleney is known around the NOBULL camp as "Employee Number 1," a nickname that nods to the years of hard work he's put in as NOBULL's first ever employee. From baseline to boardroom, Meleney worked with Marcus Wilson and Michael Schaeffer since NOBULL's early beginnings and did whatever needed to be done to get the company off the ground.
As for Wilson and Schaeffer, their expertise extends long before NOBULL. The duo met at Reebok before deciding to leave together and start their own company. Their effortless dynamic manifested magic as NOBULL has expanded across the globe and now offers a range of sportswear, gear, accessories, and sneakers.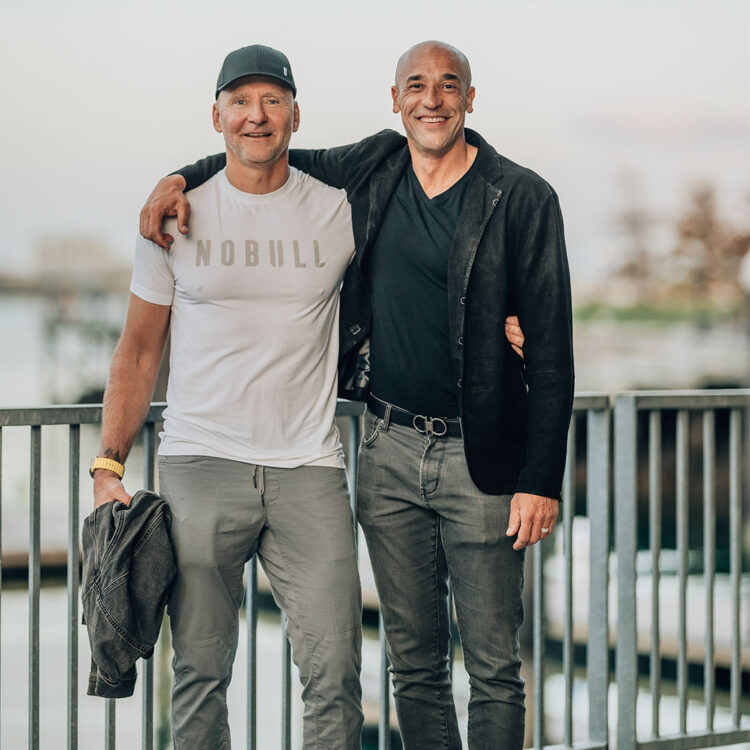 "[It's] absolutely incredible to see so many people from the NOBULL community here to celebrate fitness and training across the world," said Wilson, as he opened the film festival alongside Schaeffer.
NOBULL honored Boston and the community at large as they offered free workout events around the city on the morning of the film festival. The various workouts ranged from boxing to CrossFit, running, and more, and were even led by NOBULL athletes like Pro-Golfer Scott Stallings and Paralympian Noelle Lambert.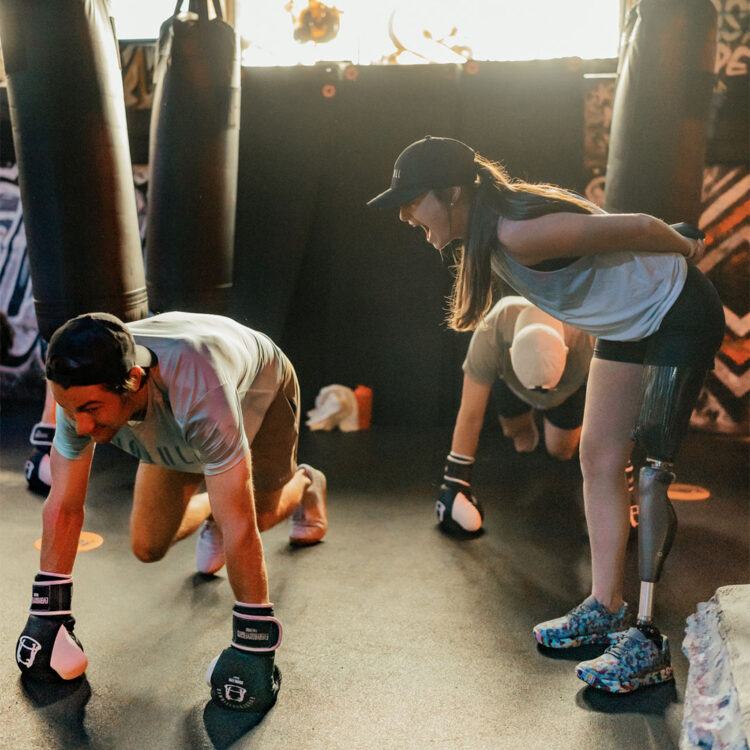 Both Stallings and Lambert were featured in NOBULL's new "Training Is Everything" campaign, which kicked off the film festival and featured other NOBULL athletes such as Mac Jones, Tia-Clair Toomey, Justin Medeiros, Caeleb Dressel, Curt Maggitt, and more.
"As we turn the page to the next chapter in NOBULL's history, it is our intent to lead training across the world of sport," said Meleney. "In over the last year, we have gone on a soul-searching exercise to try to define training for our community, and in that process what we learned is that our community is the one defining it for us; each individual, every day, in their own personal way."
After an exhilarating spoken word performance from award-winning poet and best-selling author IN-Q, the lights dimmed and the film festival officially began. The evening was full of inspiring films and unique stories highlighted by standouts like "From My Window" by Frank Pickell, "Disciplined" by Corban Aspegren, and "On Falling" by Josephine Anderson.
NOBULL's ethos came to life through "Miles to Madison: The Capitol Event," which was presented by CrossFit. The film encapsulated the pulse of the brand as it showcased the NOBULL CrossFit Games along with community and Rebecca Fuselier's fight to the end.
Before the night wrapped up, guests were also treated to "Sixty Second Speech" by Harvey Gibson, "Bobby Everesting" by Roo Smith, and "Try and Love" by Yeti. The audience also got to have a first look at a new NOBULL original preview, which featured Brooke Wells' heart-wrenching injury at the 2021 CrossFit Games.
As NOBULL continues to grow, the brand plans to keep developing the Fitness Film Festival by inviting athletes and independent filmmakers around the world to come together in celebration of community and sport. For NOBULL, training doesn't just pertain to fitness — it's a way of life. The company hopes to inspire people to pursue their passions and approach each day with balance in body and mind.
"Whether you're training for [athletics] or to be a better doctor, firefighter, [parent], friend, or even a better version of yourself — we absolutely celebrate the hard work that you put in day after day," said Wilson. "NOBULL would not be possible without you."
Keep up with NOBULL by following @NOBULL and @NOUBULLplus on Instagram.
The full Fitness Film Festival is available to watch below.
The 2022 Fitness Film Festival created by NOBULL from NOBULL on Vimeo.