Last night if you were on sneaker IG you were mostly likely privileged to see a true white whale (Editor's Note: there's probably a couple entendres or puns in there.) The must-follow account Nike Stories came across photos from 1997 of Penny Hardaway playing in the seldom-seen Nike Air Foamposite One PE in white.
While this might just seem like whatever to the masses, there's plenty to unpack for those that truly love Penny and that era of Nike Basketball.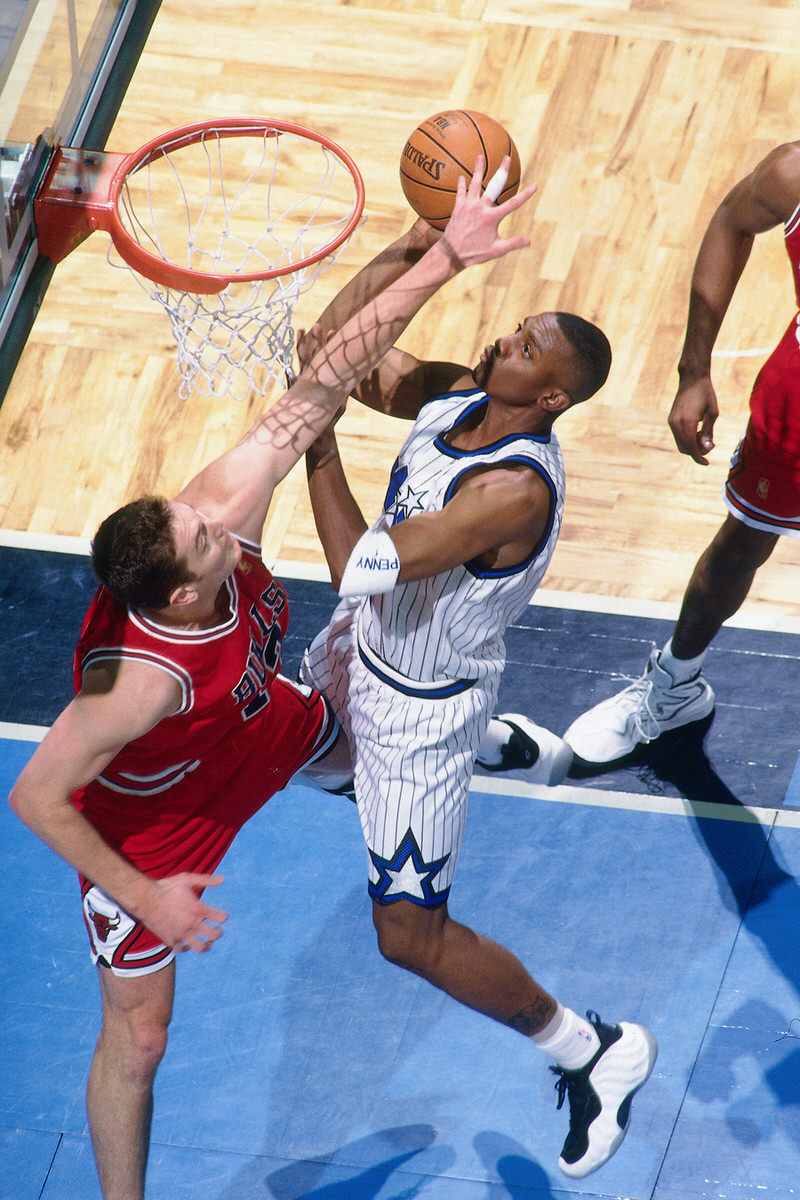 As history and Miles Simon tells us, the Nike Air Foamposite One in its famed "Dark Neon Royal" colorway – the only pair that released at retail in 1997 – was debuted by Mike Bibby during March Madness.
Beating Penny to the punch without permission, a batch of kicks from Beaverton came to Tucson and the fresh freshman point guard was all over the space-age sneakers that stood out in royal blue next to their navy threads.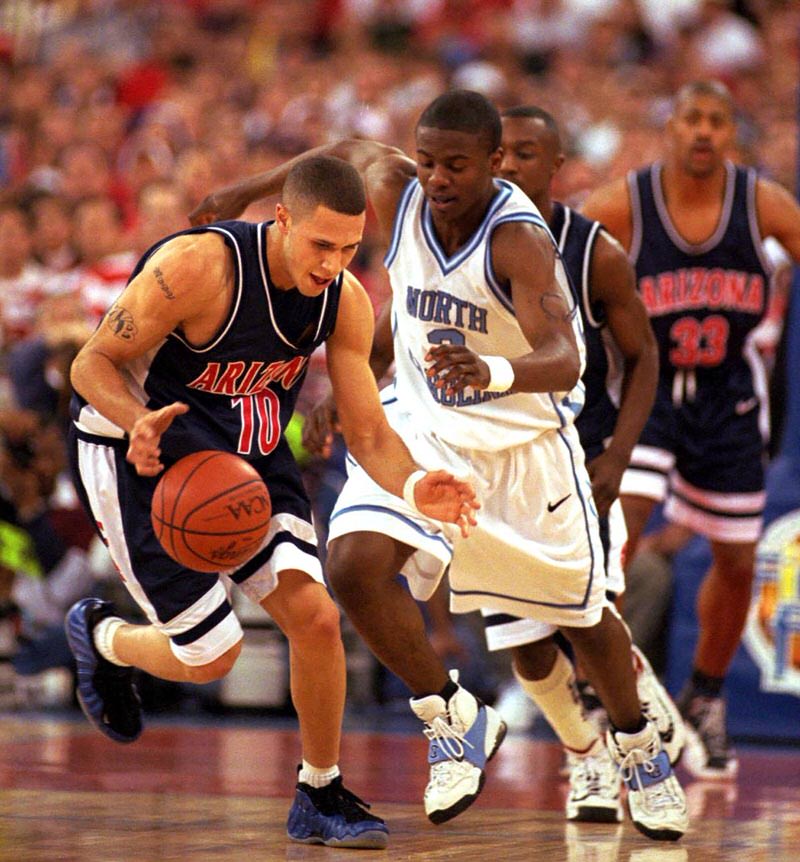 While Penny probably wasn't pleased, fair enough, he's still more than the man where this shoe is considered and Mike Bibby's NCAA Tournament victory in said shoe cemented them in history despite being a slow seller in 1997 at a super-steep $180 a pop.
This white pair though?
Never released and by most measures only worn once.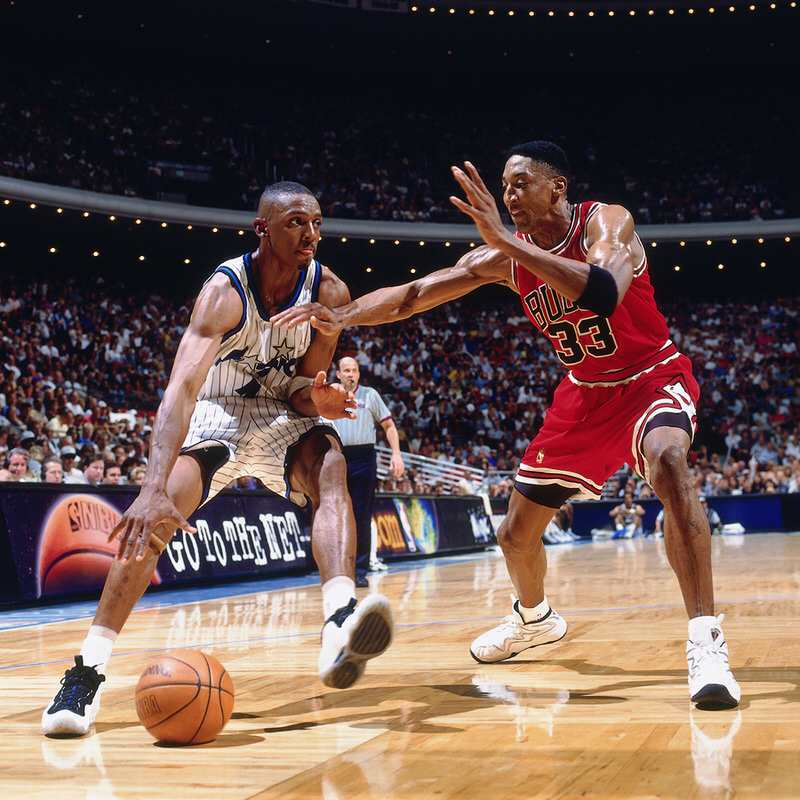 Previously only existing on the cover of a late '90s fantasy basketball publication, the "White" Foam PE was so rarely seen that it wasn't far fetched to think that this pair was really just a Photoshop alteration to a magazine cover.
Archival imagery from Getty Images proves these are in fact real. Playing in Orlando against the Chicago Bulls on April 6, 1997, not only was Penny hosting the sneaker GOAT – Michael Jordan – he was playing against Scottie Pippen to whom many thought the Foamposite One and or Foamposite Pro would've been presented to had Penny not pulled it out of Eric Avar's bag. Funny enough, Pippen in the photo above is playing in his Zoom Air modified version of his first signature sneaker, the Air Pippen 1, also in all-white.
While Penny's Foamposite PE never did release, in 2011 this author himself with the assistance of Russ Bengtson placed this pair atop Complex's Top 50 NBA Player Exclusives of All Time list. As Nick DePaula points out, this Penny PE did inspire the "Shooting Stars" Foamposite One that Hardaway wore in the NBA All-Star Celebrity Game and Nike later released in pack form in 2014.
So, as Nike Stories asks, will the Swoosh ever unarchive this shoe for the masses? With Penny coaching in Memphis, the palette and timing make perfect sense. As the also ill @goodbirger who is must follow asks, will they finally drop the "Home" Penny 1s after all these years?
Patiently we continue to wait.