words // Nick DePaula:
Over the weekend in Los Angeles, Adidas' Brooklyn Creator Farm held court at a pop-up space at the brand's 747 Warehouse St, showcasing the tools and abilities of their Brooklyn studio for a lengthy list of visitors.
With everything from assembly line machinery, laser etching, embroidery and lasting on hand, the design space hosted Kanye West, athletes from the NBA and NFL, influencers from the fashion and design community, along with a batch of media. Aspiring elementary school students were also on hand, in addition to students from USC's Iovine and Young Academy, OTIS School of Design, SCI School of Architecture and Art Center looking to enter the industry.
"We called all creators, and told them we are here to create," said Dolce. "We heard from consumers that they wanted access, and we heard from the industry that they want to create with us. We're allowing everyone to ideate, sketch, make and create the future of basketball. Now it's time to get to work."
In a span of two hours, visitors were teamed up with Adidas executives, designers, and guest craftsmen to dream up their own unique design in the lab. With access to the brand's newest Boost and 4D printed platforms, the rest of the sneaker was up to the imagination from there. Throughout my own MKR LAB session, I created a veering laceless silhouette, showcasing both of the brand's newest innovations through the tooling atop a sleekened form.
Check out several of the Brooklyn Creator Farm's 747 Warehouse pop-up visitors below, and stay tuned for a look at many of their creations.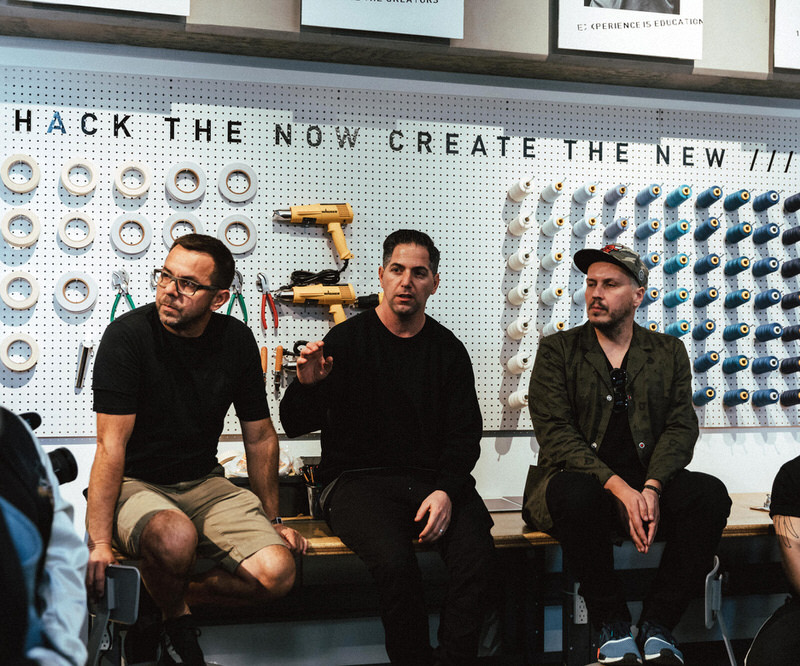 Jose Cabaco, Marc Dolce & Denis Dekovic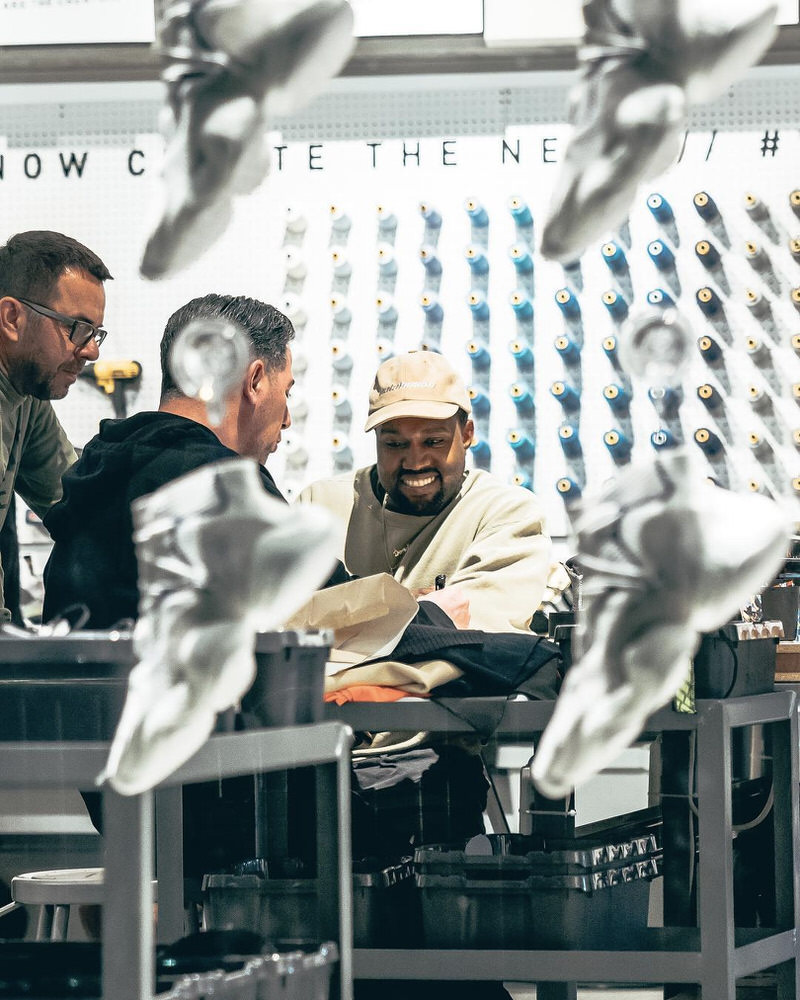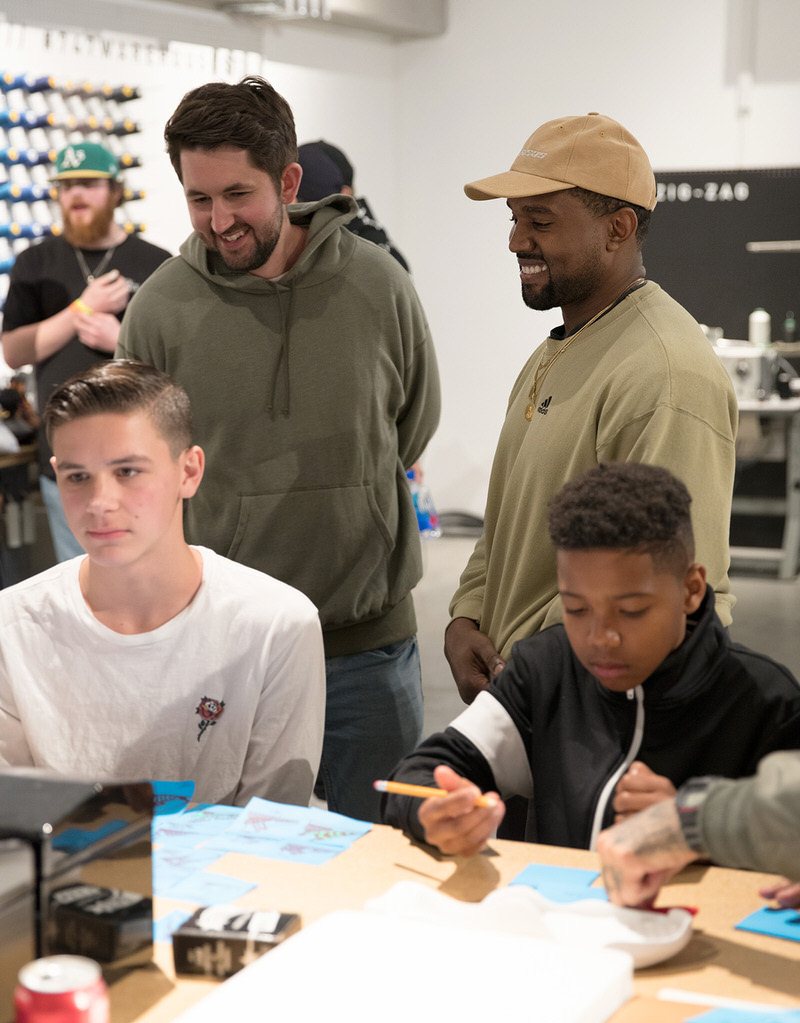 Kanye West
Juice Rodriguez
Retna
Jesse Rademacher
James Harden
Pusha T & Jon Wexler

Todd Rolak & Chad "Ochocinco" Johnson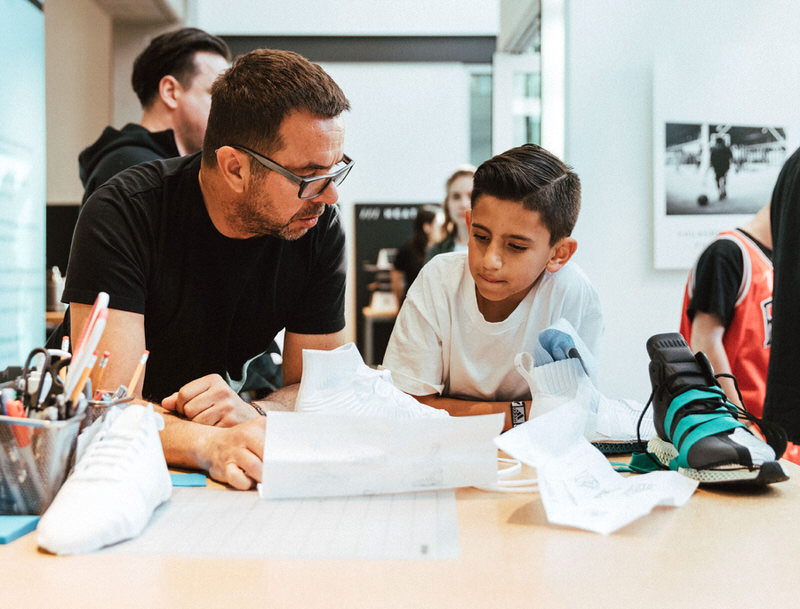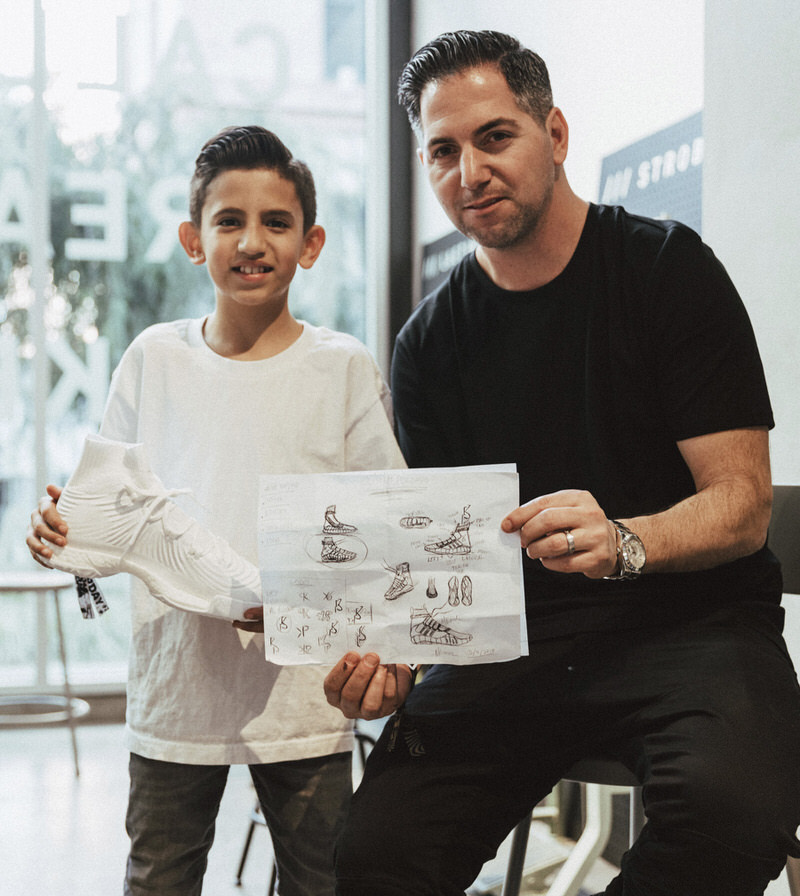 Lil Nes
 
 DJ Clark Kent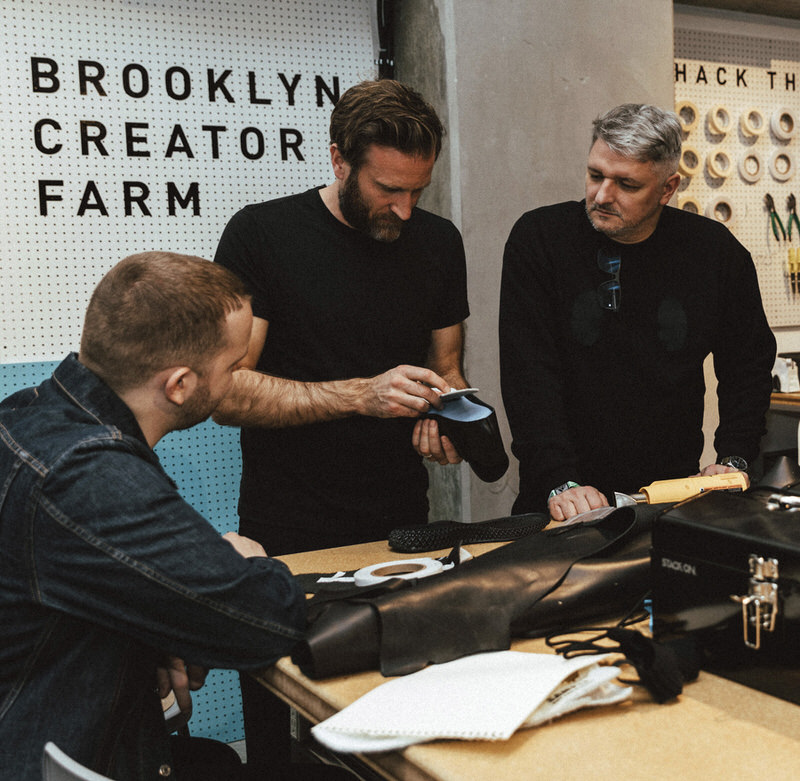 Alexander Taylor & Dirk Schoenberger
Luca Dolce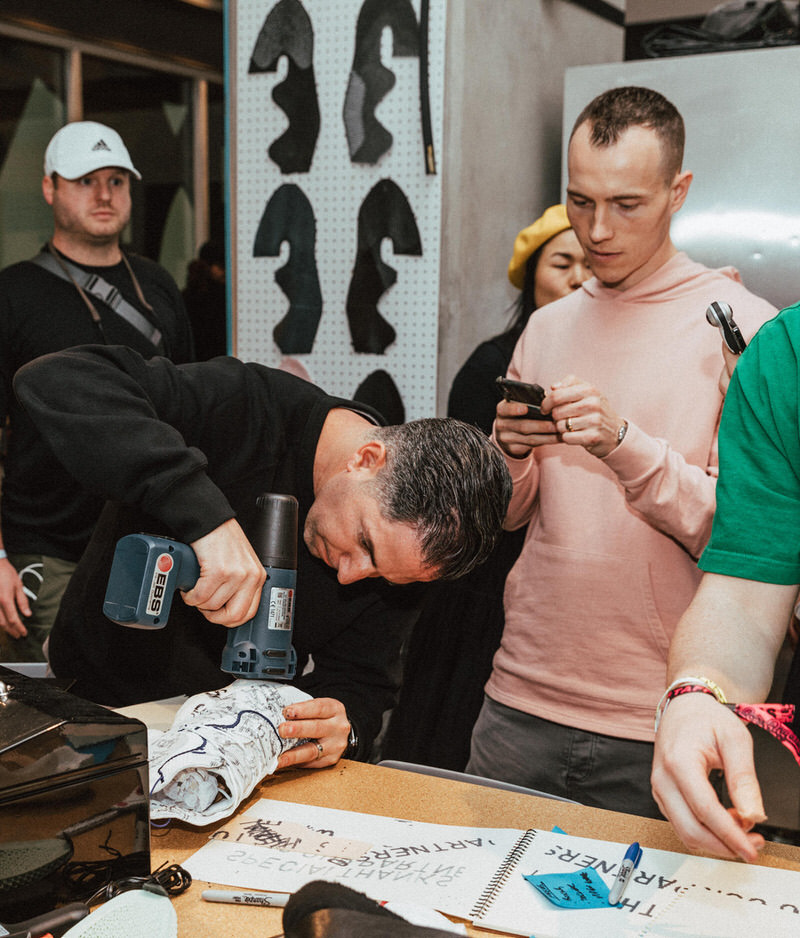 DJ Skee
 DMC
 Fat Joe
 Sophia Chang & Federico Maccapani 
 Hannah Bronfman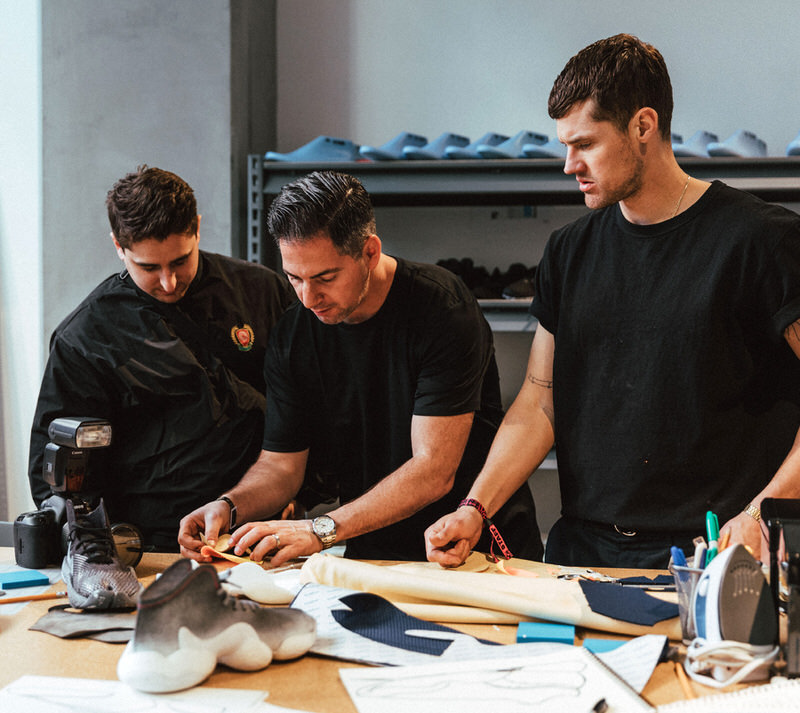 Jake Woolf
 
 Juju Smith-Schuster 
 Karlie Kloss 
 Jake Danklefs, Levi Maestro & Jean Khalife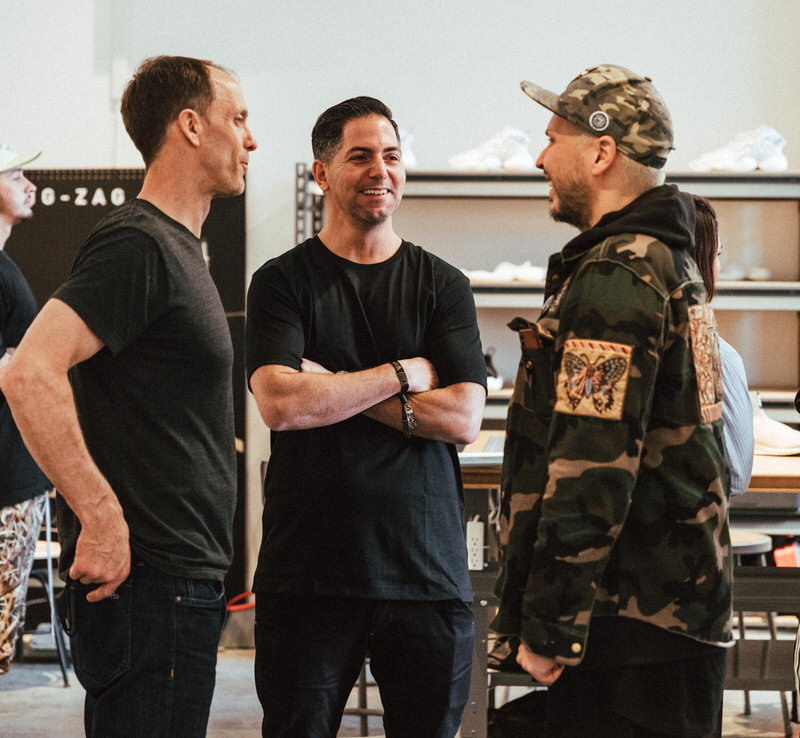 Eric Liedtke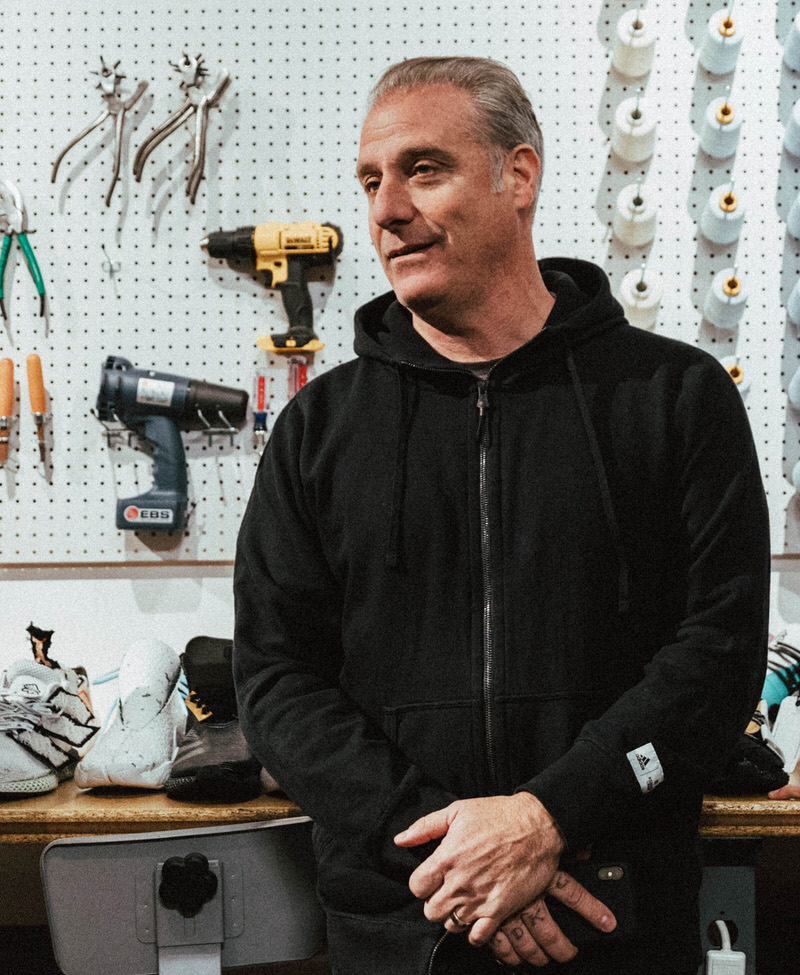 Paul Gaudio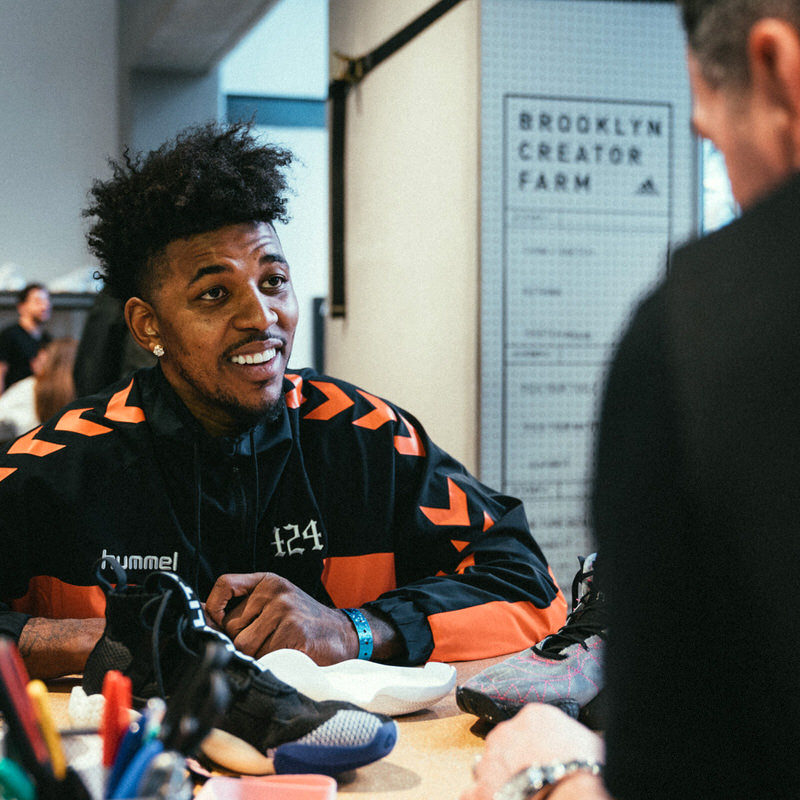 Nick Young

T.I.
Von Miller