Before Zion Williamson captivated the eyes and ears of every one in the nation at Duke, the phenom first tasted fame during his high school days over at Spartanburg Day School: a small 2K – 12th grade school with a population of just under 500 students located in Spartanburg County, South Carolina.
Zion was on every IG basketball outlet you could imagine. Despite him being in high school, the kid was an internet sensation in no time. If you saw a 6'7″ man-child palming a ball and going for an explosive dunk, it was Zion. No questions asked.
The uniform, much like the player wearing it, stood out as well. Red and white with a stripe of blue on the shorts, the gear became a distinguishable feature akin to Zion's game. Noticeably, the adidas Three Stripes logo could be located on the right chest area.
Zion's name stood as tall as the biblical mountain he was named after.
As Zion became an overnight celebrity to many, adidas Basketball grew with him too.
When Zion graced the cover of SLAM Magazine, that jersey — and its adidas logo — couldn't be mistaken.
Despite switching over to a Nike affiliate as he declared to play at Duke, adidas Basketball was still poised to make an offer to Zion on a momentous sneaker deal for both parties.
According to a report by Nick DePaula, adidas was in a position to make an offer estimated at $10M annually for ten years. As adidas began to back out from their offer to Zion, the court they had built in his hometown was already underway.
In the end, adidas never presented to Zion.
Not only did Zion not sign with the brand that sponsored both his high school and AAU teams, but Jordan Brand's announcement of Zion to their roster effectively added salt to an opened wound. Jordan Brand re-imagined the SLAM Magazine cover with the signature Jumpman logo stamping where the adidas branding one once stood.
Yikes.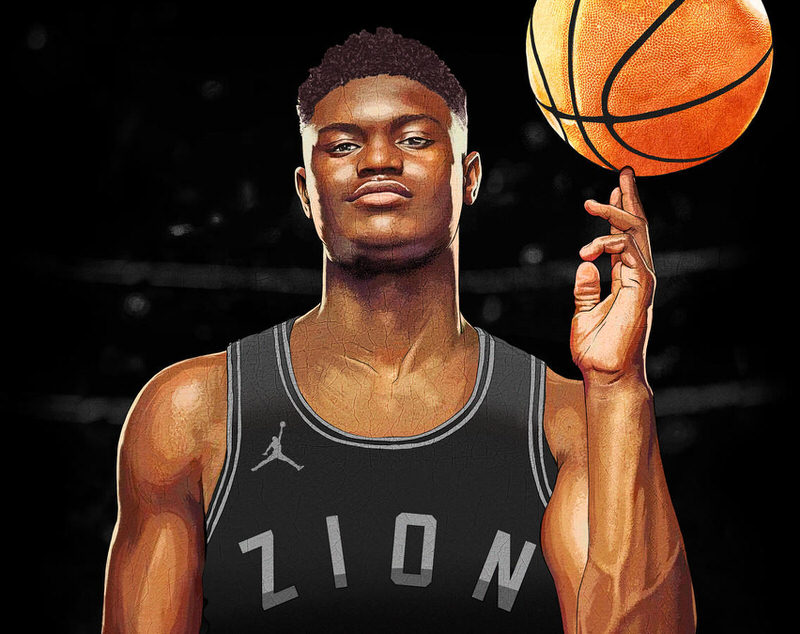 Who knows what Zion and adidas would've looked like.
No one really knows why the conversations didn't go forward. Maybe it was the infamous Drake curse?
With a ring now in The 6 we'd guess not.
To read the entire Zion Williamson sneaker deal saga, head over to ESPN and read the entire article by our good friend Nick DePaula here.