photos by Zaul Zamora
The Roc Boys were in the building on Monday night as PUMA hosted a panel with Emory Jones and Kareem "Biggs" Burke at Feature Las Vegas.
Celebrating the early launch of Emory's "Bet on Yourself" capsule collection with PUMA, the living legends dropped gems on a packed house of creatives, kick collectors and entrepreneurs. This wasn't your average panel though as the two answered questions at length and made the experience a truly engaging interaction for all attendees.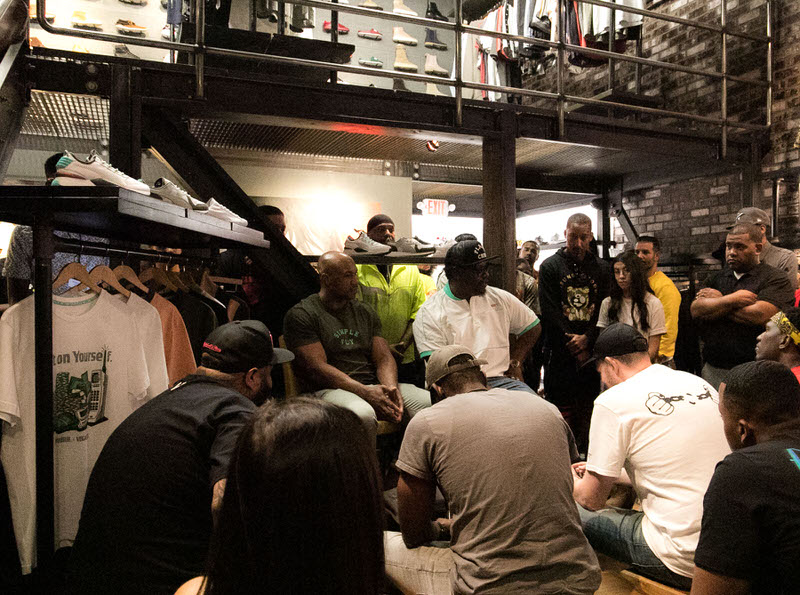 While Vegas residents and those in town for the Agenda Trade Show capitalized on the chance to hear the two speak, they were also provided with free food and drinks that didn't disappoint. Industry mainstays, brand royalty and boutique owners congregated at Feature to connect with fellow friends and make new ones.
Peep the festivities in the photos below. Also be on the look for the Emory Jones x PUMA "Bet on Yourself" Collection to hit select PUMA accounts on September 22nd.