It's Saturday – word to Ludacris – and ooh, ooh do we have a GREAT installment of Celebrity Sneaker Stalker for you.
Jordans from Georgetown, 1985 and Marshall Mathers all appear while Yeezys that Kanye doesn't even have also steal the show.
Who is this week's winner? You tell us in the voting poll.
10. Sue Bird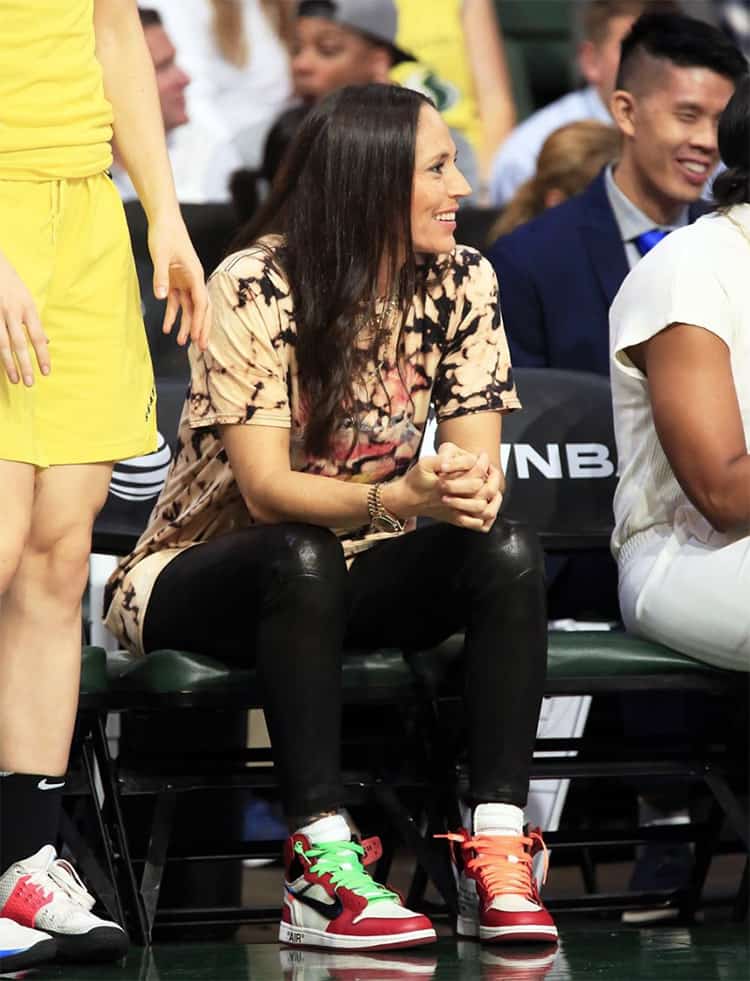 + Even on the sideline Sue Bird is a rockstar
+ Peep the watch too, word to OBJ
9. Victor Cruz
+ Fashion Week is every week for Victor Cruz
+ Still styling in the Swoosh, Vic broke out both of this week's biggest collabs
8. Kyrie Irving
+ Tennis visor and SB Dunks, Kyrie is a renaissance man
+ What type of SB-inspired Kyrie 6s do you think we'll see?
7. Quavo
+ Quavo Huncho with the diversity and the depth
+ At this point Migos might need a separate tour bus for all their kicks
6. Lil Uzi Vert
+ Lil Uzi Vert remains on his Watch the Throne swag with Don C snapbacks and leather pants
+ The icing on the cake? Vintage 1s straight from '85
5. DJ Khaled
+ DJ Khaled checks into the five spot in two pairs of 4s
+ Those Georgetown PEs are high-key one of the best wears of the year
4. Aleali May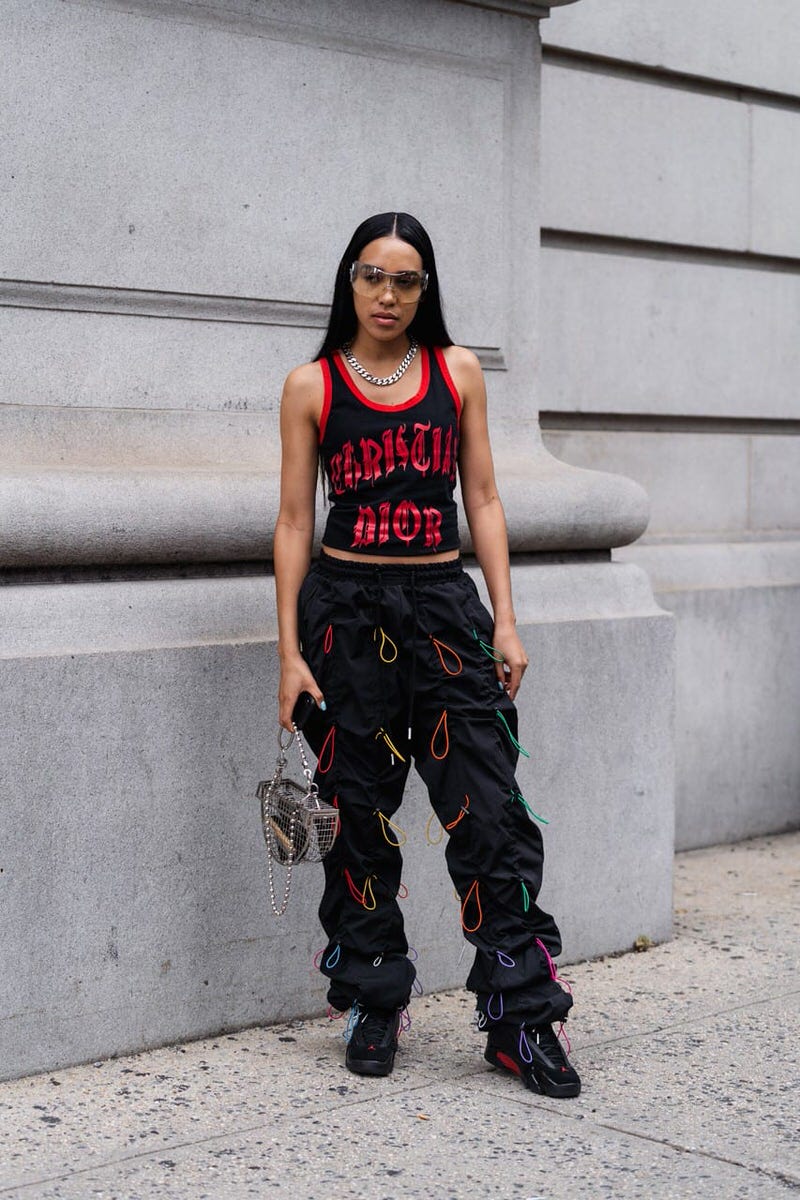 + No one digs in the Jordan crates better than Aleali May
+ Flipping three pairs of rarely seen retros, May is in a class of her own
3. Offset
+ Any other week a performance like this would take the top spot
+ UNC 3s, vintage SBs, MAGs on the red carpet…who's topping all that?
2. Travis Scott
+ Travis Scott sees your "Loyal Blue" 4 likes and raises you a pair of Marshall Mathers 4s
+ Channelling Slim Shady, he rocked Eminem Forces recently, too
1. PJ Tucker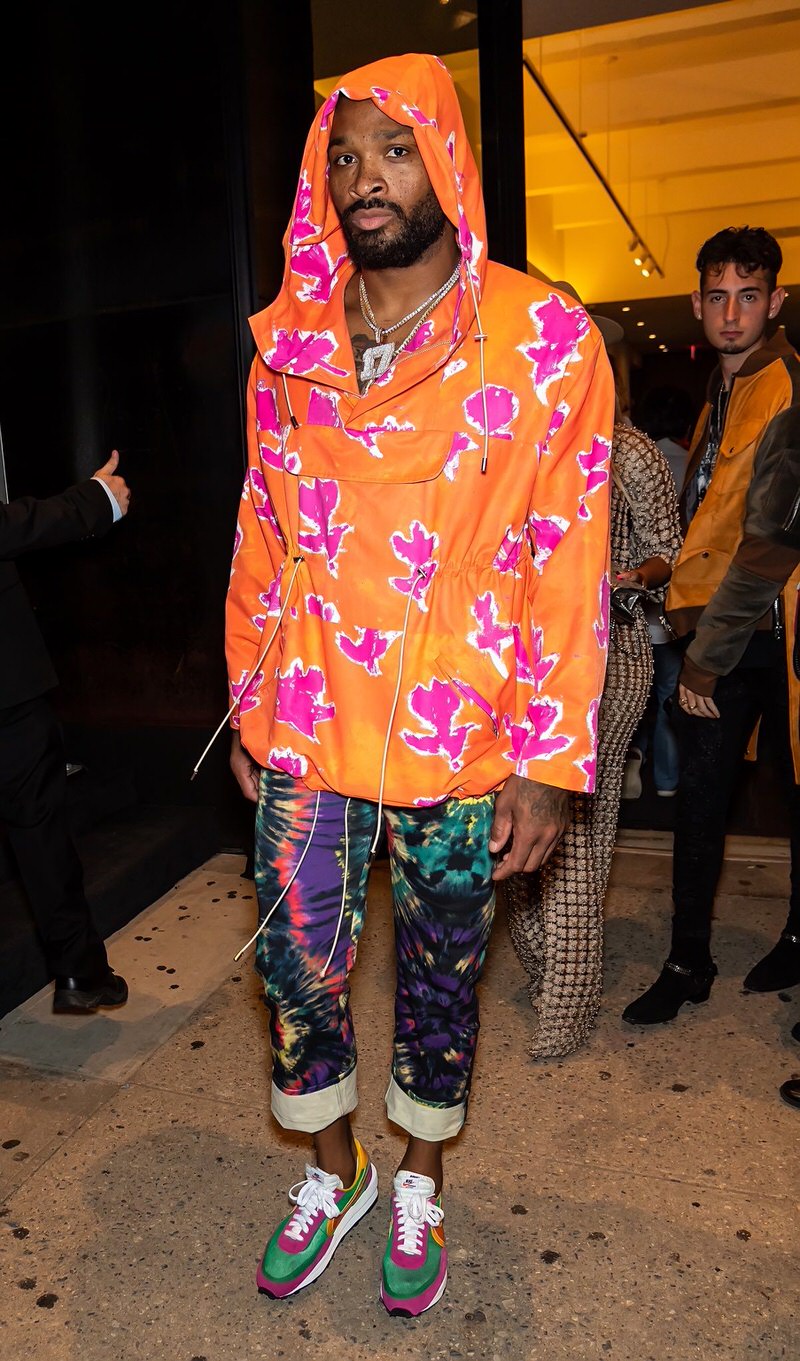 + After shutting down Paris Fashion Week he did the same thing in NYC
+ "Cheetah" Yeezy 2s? Probably the rarest shoe we'll see on foot all year
[polldaddy poll=10408169]