Celebrity Sneaker Stalker is deep this week. From Travis Scott Jordan 1 Highs to Travis Scott Jordan 1 Lows to the actual Travis Scott, La Flame is heating the column up in many ways while regulars like Wale and PJ Tucker continue to crush it.
Who rocked the best kicks and outfits? You tell us in the voting poll.
15. Megan Rapinoe
+ World champion of soccer and swag, Megan Rapinoe crushes it courtside with her boo Sure Bird
+ Peep Sue's socks
14. Zion Williamson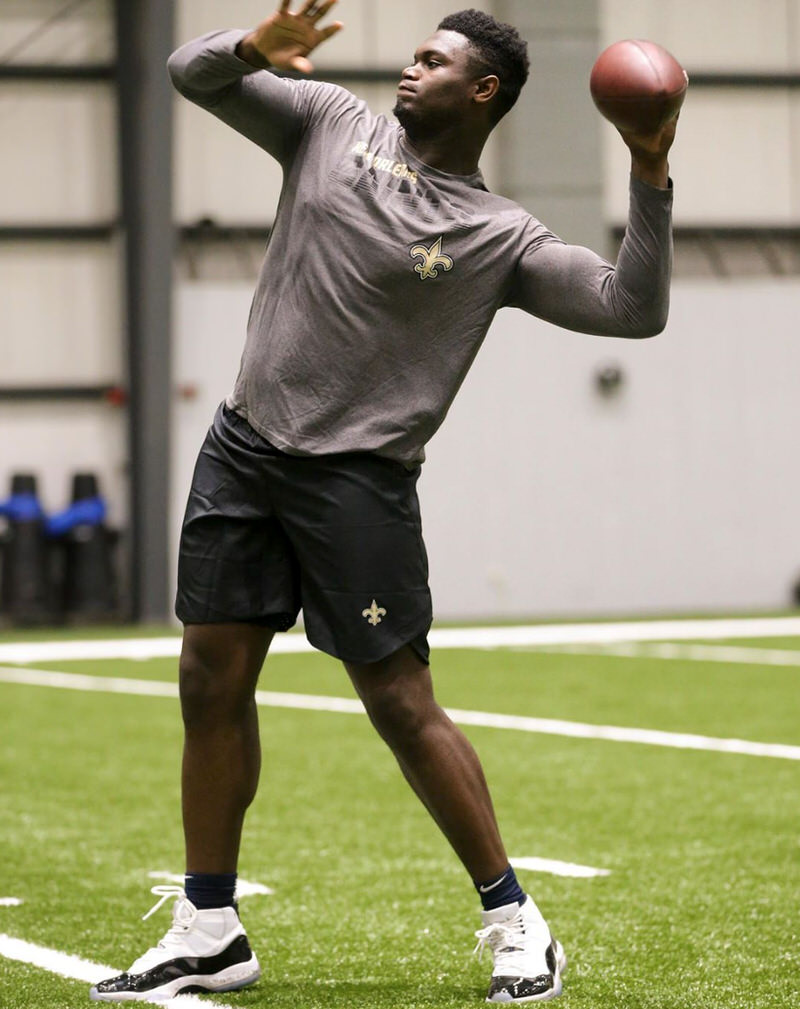 + What position will Zion play for the Pelicans?
+ Quarterback
13. Macklemore
+ Flexing with the fam, the pride of Seattle shows love to his kin and Hovito
+ Who wishes they copped more pairs of these?
12. Bloody Osiris
+ Bloody Osiris proves he's pajama rich with the dentist office flex
+ When your smile is as icy as your kicks you're winning
11. Fabolous
+ Loso shows love to his Sneaker Room fam with this AF1 High
+ When is the Kyrie 5 collab coming?
10. Allie Long
+ World Cup winner Allie Long takes to the mound in the latest from Jerry Lorenzo
+ Talk about serving heat
9. Lil Nas X
+ Lil Nas X is big in the UK like he's big in the West
+ Also giving Chano a run for his money with the overall game
8. Jason Sudeikis
+ The real is back
+ Does Sudeikis have the juice to take home CSS MVP with a second half sweep in 2019?
7. Offset
+ Offset with the pre-Yeezy Yeezys
+ Judging by the stack in his hand we're pretty sure he copped
6. J Balvin
+ J Balvin out here setting the standard for fire photos and fire 'fits
+ Now we really wish there were more pairs of the La Flame Lows
5. Sheck Wes
+ Sheck Wes shut down Dyckman in the "Lightning" 4s
+ He later proved to have game with a car load of PS4s
4. Teyana Taylor
+ The First Lady of Good Music shines in the last Yeezy from Nike
+ BAPE neck to ankle, too
3. PJ Tucker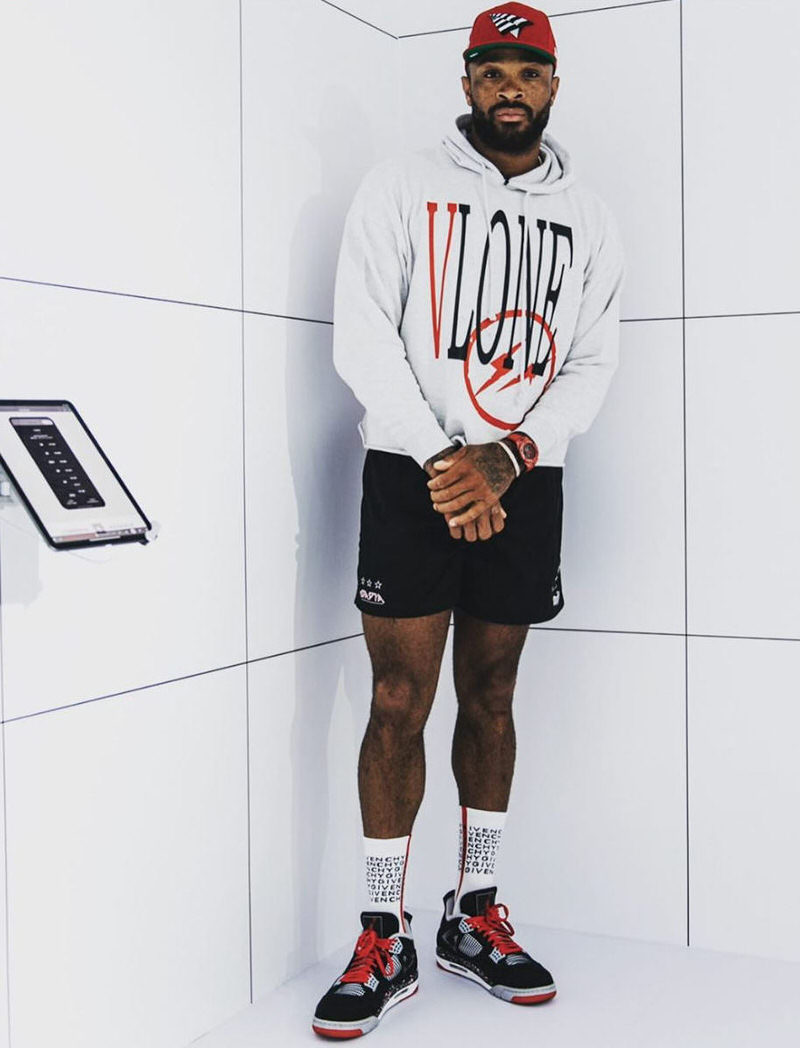 + PJ Tucker shows love to Hov, ASAP and Drizzy
+ These "Splatter" 4s go super hard
2. Travis Scott
+ Travis continues to go HAM with rare SBs
+ Peep the vintage Beastie Boys shirt, too
1. Wale
+ The champ is here
+ Wale proves in midseason form rocking rare kicks from Kanye and a coveted Air Max 1
[polldaddy poll=10378287]