(Lead image by Shaniqwa Jarvis via Vogue)
Major news was revealed today during adidas' Q1 2023 earnings conference call. Bjorn Gulden, the CEO & Head of Global Brands at adidas AG, disclosed that the company plans to sell its remaining Yeezy inventory, while also announcing that Ye would be entitled to royalties. In the midst of all this, adidas AG also revealed that three new performance basketball sneakers are to be released soon, by way of Jerry Lorenzo's Fear of God.
Last month, Jerry Lorenzo previewed the Fear of God x adidas Basketball sneakers at his fashion show at the Hollywood Bowl. The lineup included a pair of sneakers that had leaked earlier this year, which prompted Lorenzo to respond and claim that the leaks were inaccurate.
We now know that these sneakers are part of the upcoming Fear of God x adidas line and that two other silhouettes are to be expected as well.
"The first performance shoe, which is called Basketball 1," said adidas CEO Bjorn Gulden, when speaking on the Fear of God launch.
"There will be a Basketball 2 and there will be a Basketball 3," he continued. "You actually [will] see quite [a few] performance shoes coming out of the Jerry Lorenzo's Fear of God, that is also going to be played in the NBA."
With this in mind, there's a chance that athletes like James Harden, Donovan Mitchell, Damian Lillard, Trae Young, and Derrick Rose will be seen on-court wearing the upcoming Fear of God x adidas sneakers.
"I think personally that [Fear of God x adidas] is a game changer," said Gulden. "You will start to see this product visible during the second half [of 2023]. We will have some commercial launches also at the back end of the second half, and then of course, this should be a major part of our basketball initiatives for 2024 and beyond."
Jerry Lorenzo first joined Three-Stripes in December of 2020, but up until now, nothing has come out of the partnership. While the excitement for the launch is still there, many feel that the collaboration is long overdue.
Release dates for the upcoming Fear of God x adidas Basketball Sneakers remain up in the air, but more information should be unveiled soon. For more sneaker news and release dates, follow @NiceKicks on Instagram.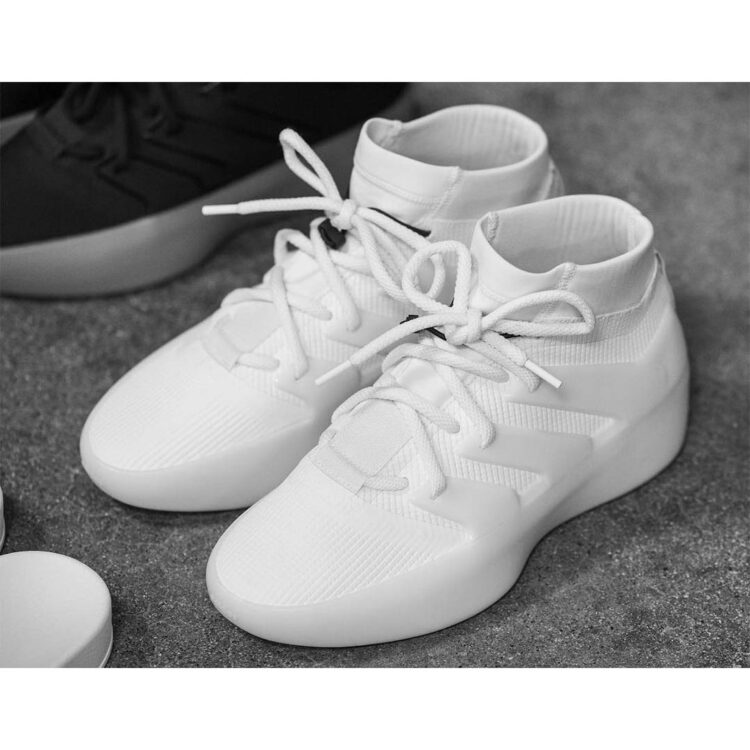 Fear Of God x adidas Basketball shoe via @henryruggeri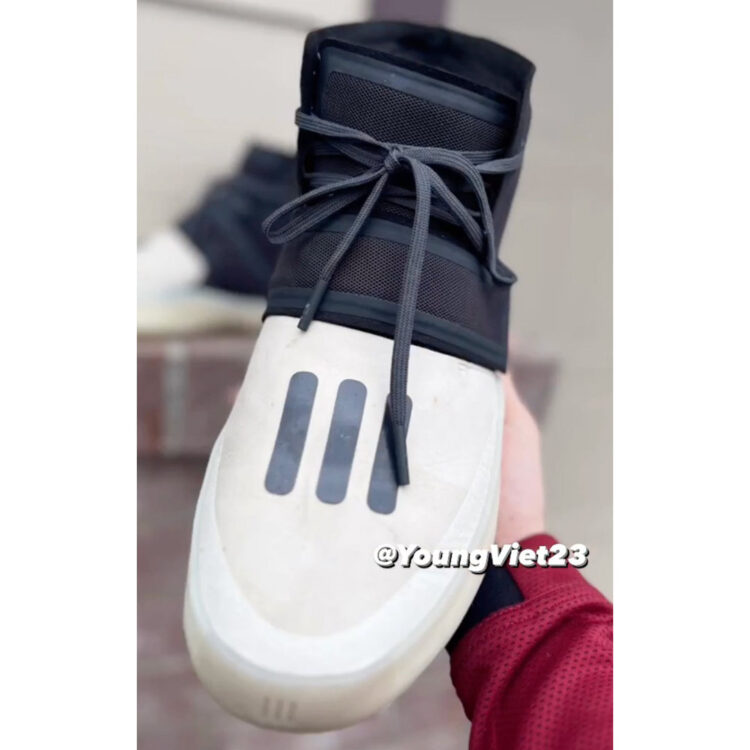 Images via @YoungViet23