About a year ago at a team dinner in LA, I got word that A$AP Rocky was signing to Under Armour. It was to be kept hush, but truth be told, I was super excited.
Rocky is by far my favorite artist right now. I'm not saying he's the best, just like Jason Williams isn't better than Michael Jordan but he's my favorite basketball player (besides myself of course — also not the best).
So, when it comes to style and doing Celebrity Sneaker Stalker for the last eight years, birthed by Joe La Puma and now helped immensely by my guy Yizhou Ma, there's never really been anybody as exciting as Rocky.
While a ton of renegades have come and some have sadly and hopefully only momentarily went, Rocky has been a fixture since "Peso" hit at the tail end of 2011. In that time span, he's made everything from Jeremy Scott to Hood by Air hot, introduced our world to Pigalle and broke a lot of barriers for fashion all while far from fronting on what's become watered down by hashtag fame and an overall lack of uniqueness.
Truth be told, what's on his feet has rarely been the most interesting or exciting part of his outfit. Breaking brands as told before has seen sneakers rarely serving as the statement piece in his outfit, save some "Totem Poll" Jeremey Scotts, OG Air Jordan 1s or debuting the latest from Raf. Typically speaking, it's been more about staple silos like the Vans Old Skool or Air Jordan 4s with a lace swap serving as the subtle splash.
So, when it was announced Rocky was signing with UA what would it mean? Surely he wasn't going to rock the Shield exclusively and it was unclear if an actual collaborative product would be made let alone released. An interview with GQ alluded to the partnership being community focused — similar to some of the great work done with adidas and Big Sean years back — while industry talk and leaked photos suggested more of an A&R/Creative Director type role where him and style savant Matthew Henson would look over, edit and approve what was coming from UAS.
Then earlier this year and recently again, Rocky was spotted in the Osiris D3 and I was told that it was 'not a coincidence,' hinting that it was the inspiration for his upcoming shoe with UA. Because of this, there was confirmation that Rocky having a UA shoe was, in fact, a thing, while also dismissing any notion that the Forge sample was said shoe.
So, why the Osiris D3 as the muse? My guess is because it's funky and counter-culture. Flacko and the Mob have always been great at shedding light and bringing back artists, trends or styles whether it's rocking Air Force 1s, having Onyx on a record or sporting a Larry Levan shirt. Sure, Rocky didn't discover any of those subjects nor did he invent tucking in a shirt, however, he did make it cool to a mass audience. Just like Rakim Allah could take a word that was rarely heard, flip it and make it the daily word, Rakim Myers has proven the same with style.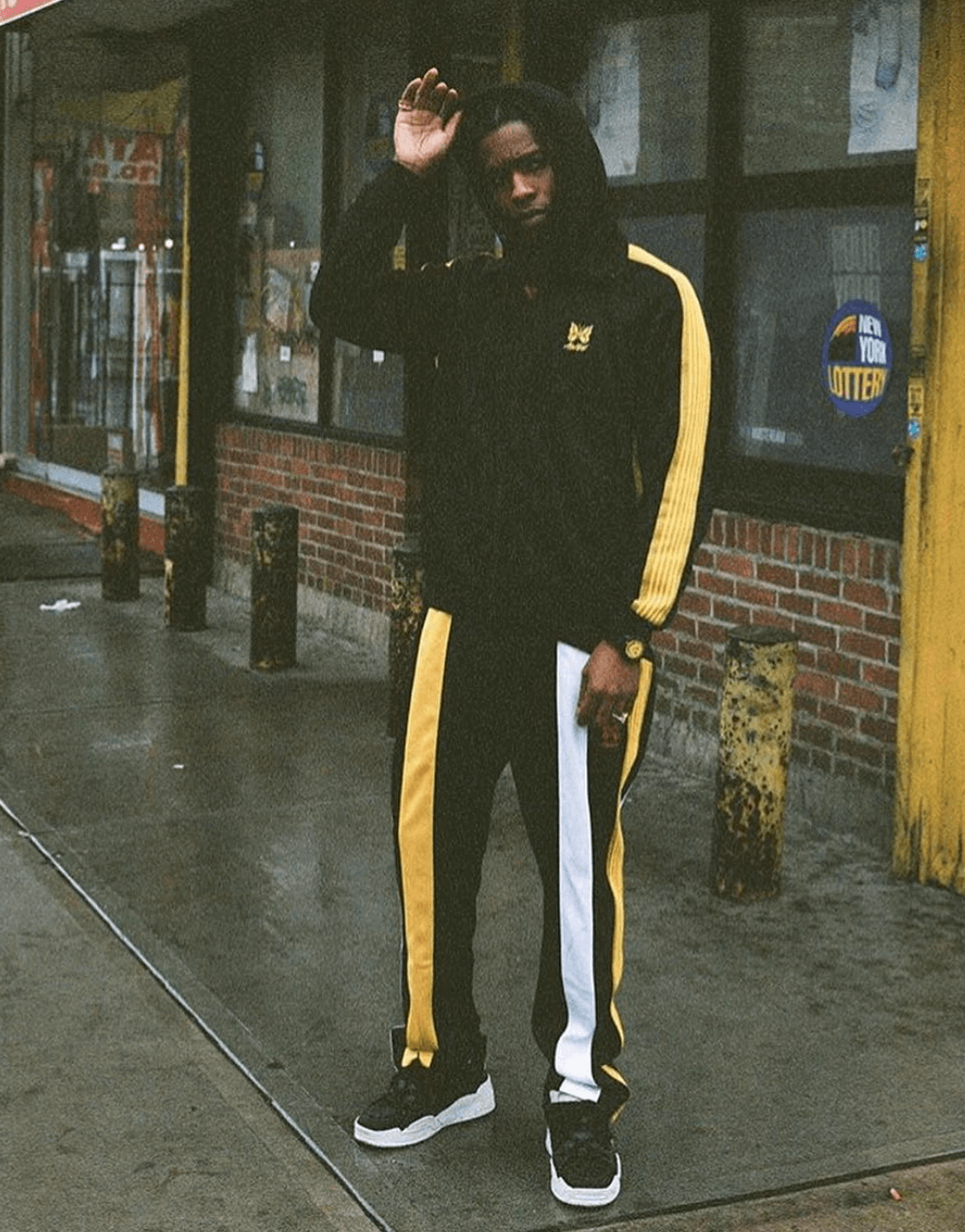 While Rocky has never been known as a skater, he's always flourished by embracing and enjoying people, places and product not typically tied to himself or Harlem. When considering Jay Z's Reebok S. Carters riffing off the Gucci Tennis 84 reading as both hip-hop and luxury, for Rocky to pull from the Osiris D3 which was skate and nu metal is truly quite punk.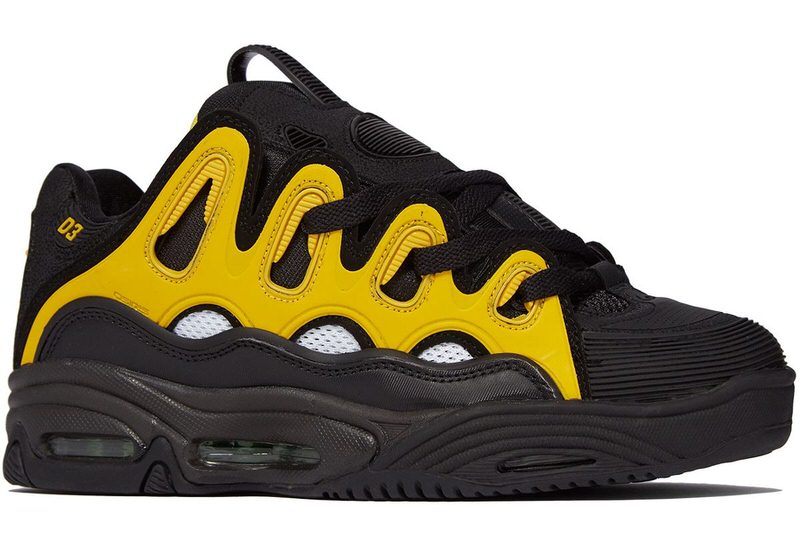 Or it's a ripoff, it all depends on how you look at it. Regardless, Rocky is taking UA into a new zone and it's at least interesting.
One would assume that like Testing, the UA Rocky shoe will release soon or at least this year. For those that can't wait or want to go straight to the source, you can buy the OG Osiris D3 now on eBay or in more formal fashion on Zappos or Zumiez. Due props as well to Gabe from Uzi who was wearing this shoe in recent years before anyone was even thinking of it.