Galaxy Foams
The Galaxy Foams are set to release the weekend of the 2012 All-Star Game, February 24. This shoe features a NASA-inspired Galaxy in the base of the shoe with a glow-in-the-dark insole. It is the first polychromatic base featured in a Foamposite release.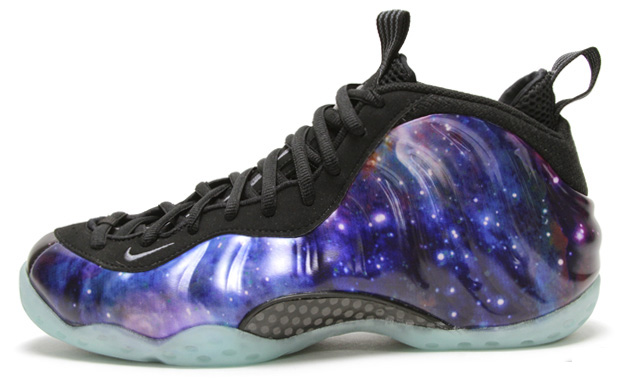 In Retrosprct: Nike Air Foamposite One "Galaxy"
Penny Hardaway RevealsSome of His Sneaker Collection
2 years ago
-
82 comments
What a week it has been.
2 years ago
-
200 comments
Chaos erupts at the Florida Mall in Orlando for the Galaxy Foamposite release.
2 years ago
-
346 comments
If you don't know, now you know.
2 years ago
-
153 comments
The "Galaxy" Foamposites will not release online at Nikestore.com.
2 years ago
-
537 comments
Yes, we want to give you one of 2012′s most limited sneakers.
2 years ago
-
130 comments
We can confirm the release of the "Metallic Red" Nike Air Foamposite One on February 4, 2012. Yet, Nike is scheduled to unleash another Foamposite One around NBA All-Star weekend